Large Diameter Pipe Piles Project for SKYTRAIN CANOPY in Surrey BC Canada
Large Diameter Pipe Pile Project 
Debris from a new development next to the SkyTrain in Surrey, BC posed a risk to the tracks below. Because of this, TerraCana was asked to build a canopy over the tracks to protect them.
Challenges
The SkyTrain footings meant that conventional excavation would damage the tracks. Furthermore, the tracks overhead limited site access. Finally, the resulting foundation needed to have a high load capacity to support the canopy.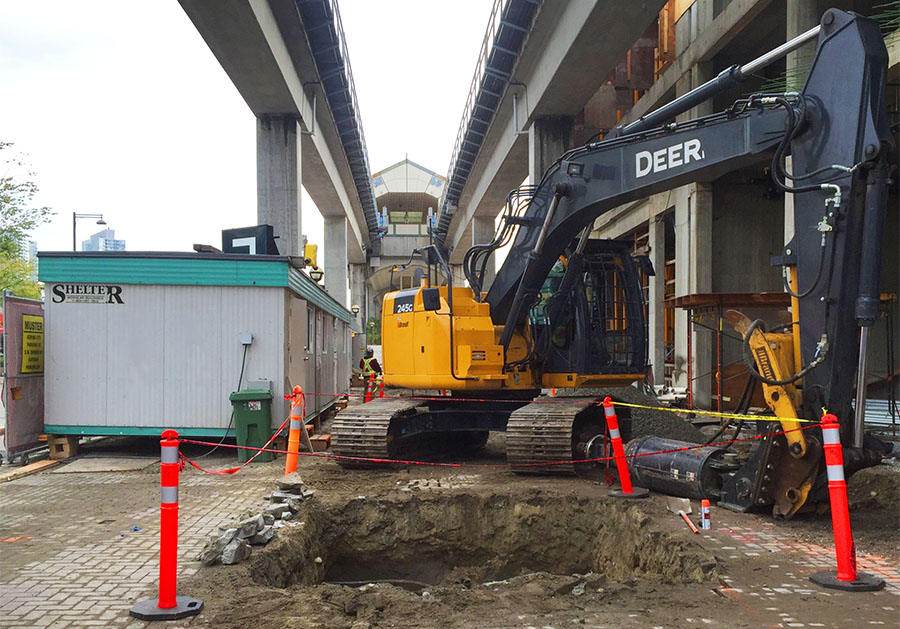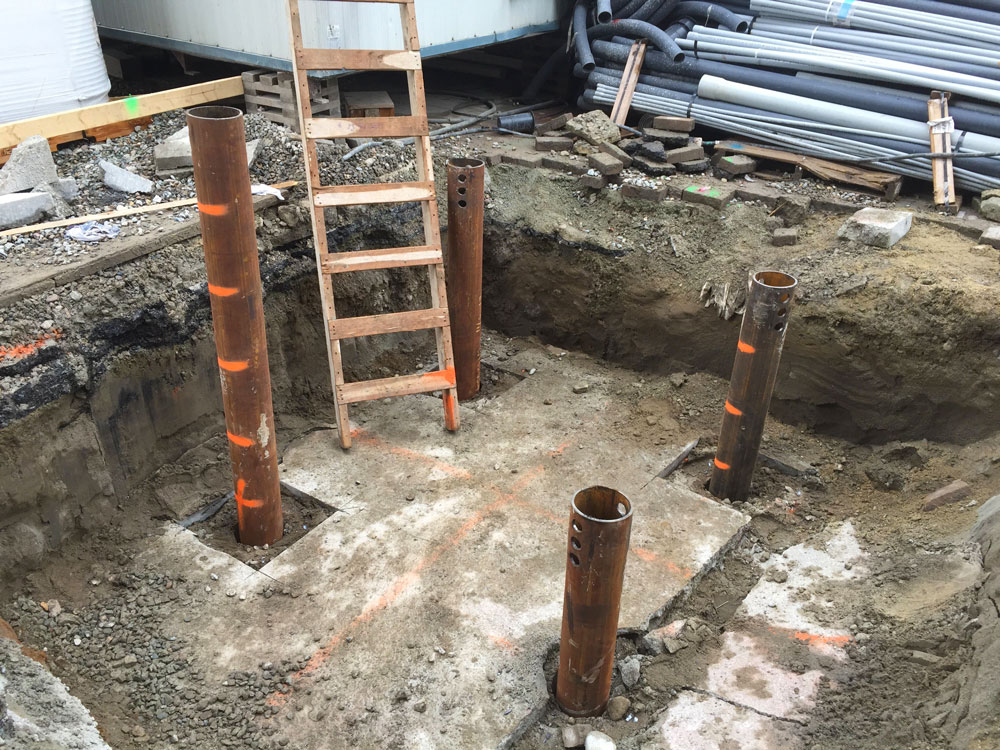 Solution
We decided that Large Diameter Pipe piles would be the most suitable solution here. Since these kinds of piles are modular in nature, they are perfect for limited-access sites and they provide a strong foundation.
Specifications
No. of Piles: 11
Pile Type: Large diameter pile – 7″
Application: Commercial
LARGE DIAMETER PIPE PILES PROJECT FOR SKYTRAIN CANOPY IN SURREY BC CANADA