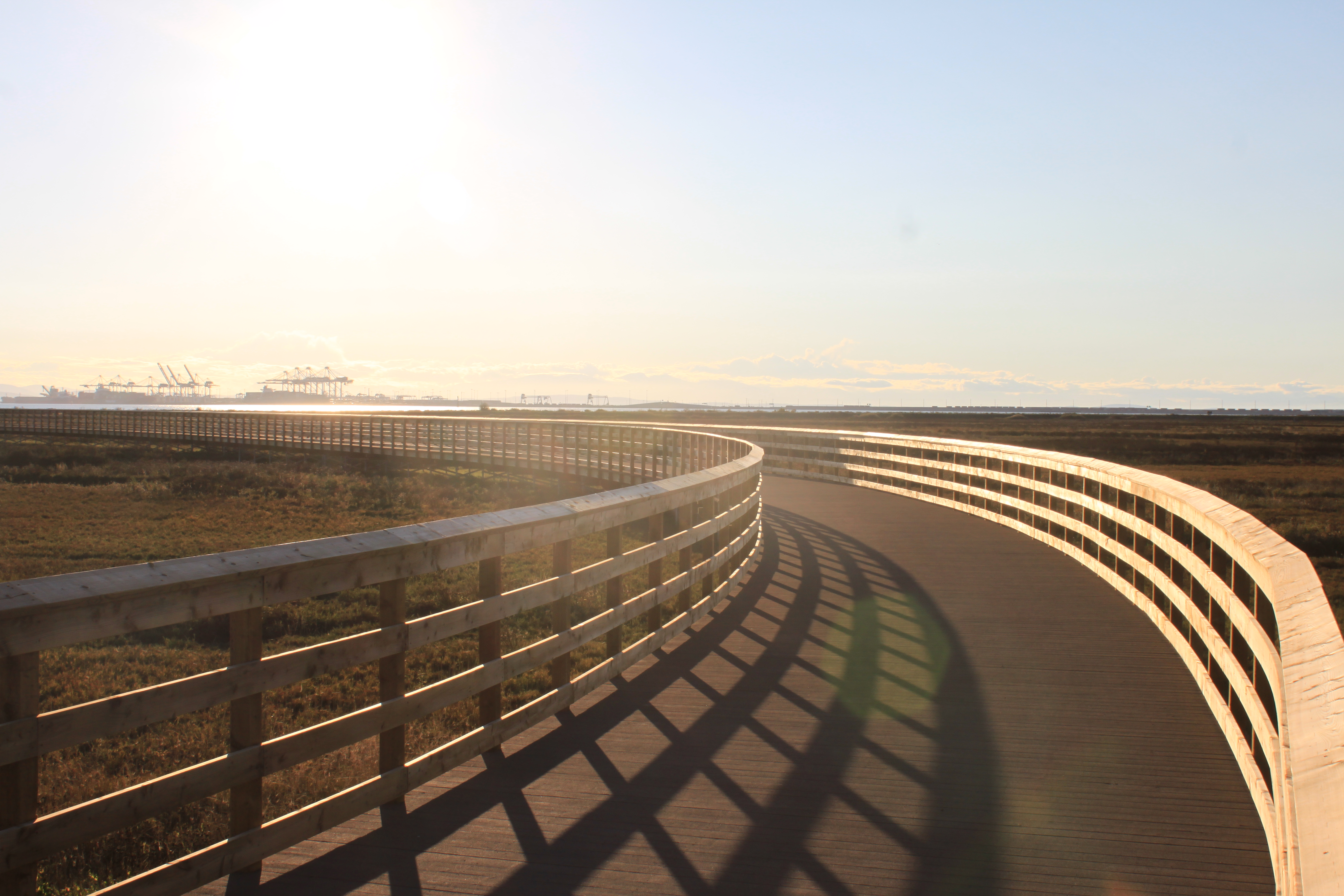 Project
TerraCana engineered, installed, framed and built this boardwalk in Tsawwassen, BC. It lays 15 feet wide and 1100 feet long in this scenic estuary.
Challenges
The estuary is an environmentally sensitive area that is home to thousands of nesting birds and rare plant species. TerraCana found a minimally invasive way to build the boardwalk while still creating a long-lasting foundation.
Solution
Helical piles were the perfect solution because they displace the least amount of soil compared to other deep-foundation alternatives. Conventional foundation systems require larger equipment and would have caused lasting damage to the surrounding ecosystem. TerraCana installed each pile averaging 40 feet and 60 ft over water. The crews finished this build-as-you-go project in just over 2 months. It now provides an elegant access point for this community.
Specifications
No. of Piles: 220 leads, 440 extensions.
Pile Type: Galvanised 2-7/8" schedule 80.
Application: Small-footprint boardwalk foundation.