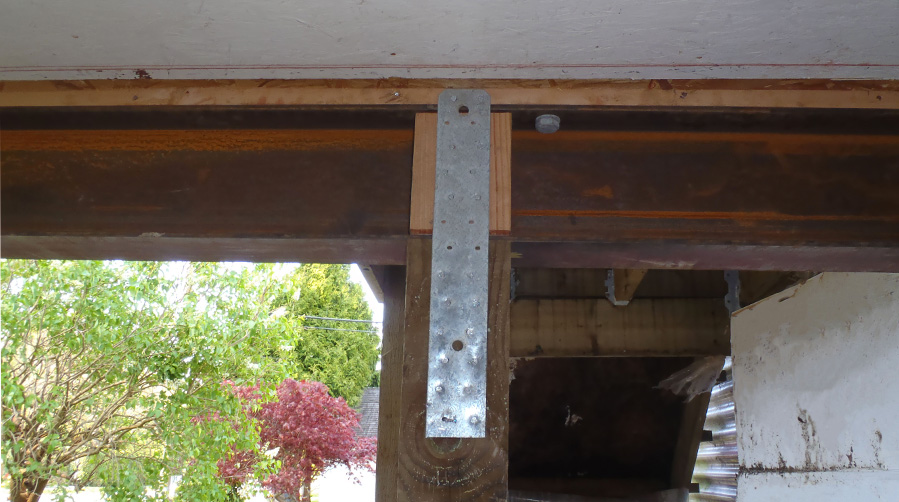 Project
Our clients' home exhibited signs of foundation settlement because of uneven pressures on its foundation. This needed to be fixed quickly to avoid even more damage to the house.
Challenges
In this case, pillars supported part of the second floor. After a thorough site investigation, we found that the site settlement was causing these pillars to fail and damaged the main structural beam above. A solution needed to be implemented quickly to avoid further damage to the home.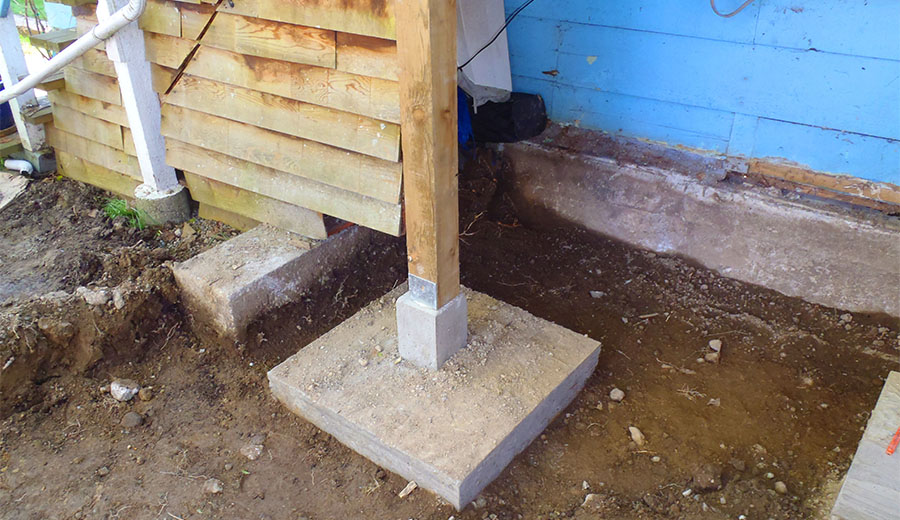 Solution
First, TerraCana installed temporary steel beams for stability during construction. Then, we created a strong, reliable foundation by supporting it with helical piles. Finally, our team replaced the damaged pillars and steel beams which left our client with a reliable structure that will last.
Specifications
No. of Piles: 3
Pile Type: Square Shaft Helical Pile – 1.5″ solid square shaft installed to a depth of 14′. Load – 35 Kips in Tension and Compression
Application: Foundation Replacement