Client: Great Little Box Co.
Location: Richmond, BC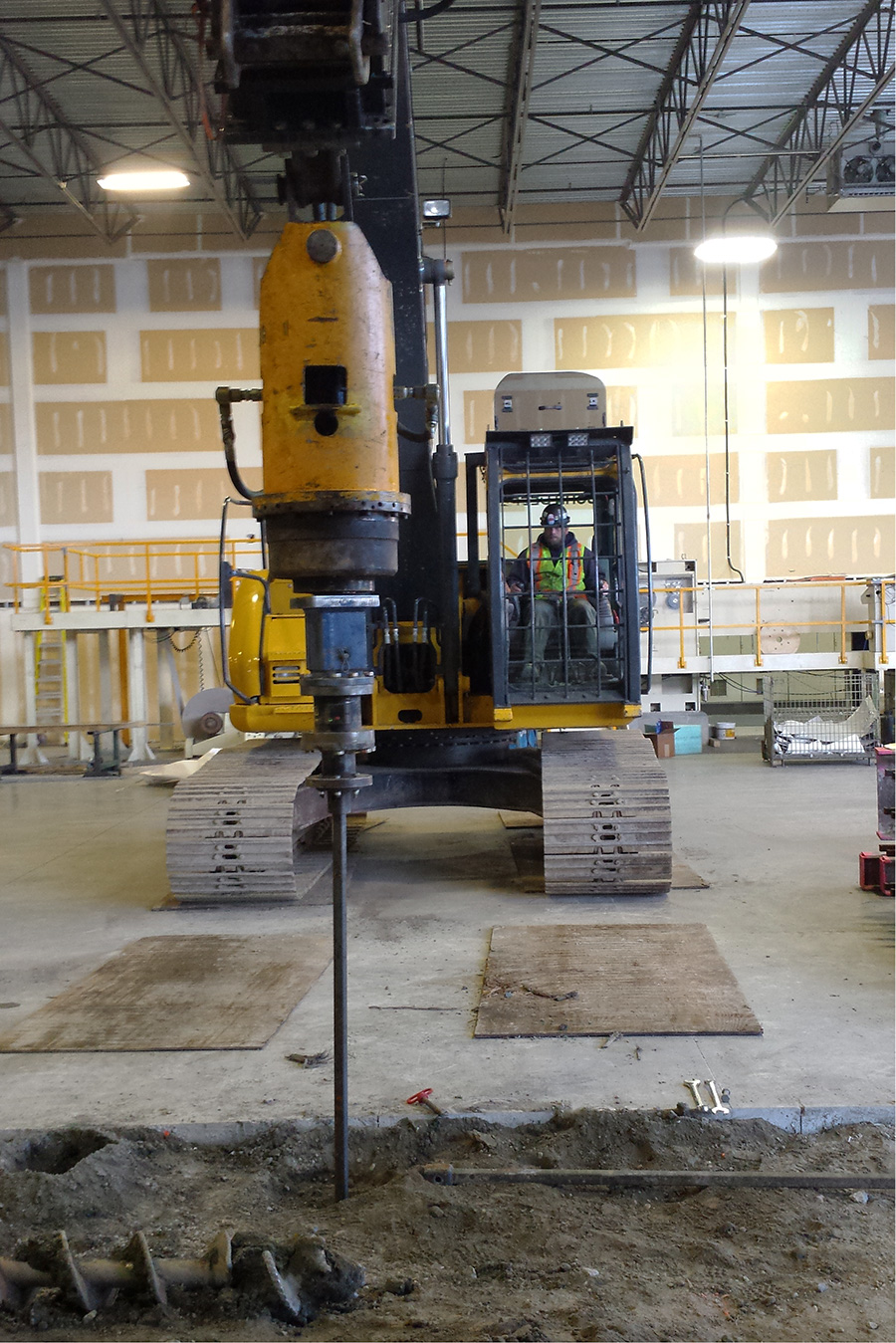 Problem
The Great Little Box Company was installing a new piece of equipment at its facility on Mitchell Island in Richmond, British Columbia. The foundation was subject to very strict tolerances for movement and settlement, so the design team recommended a deep foundation. 
Challenges
The new equipment needed to be installed inside an existing operating facility that could only withstand limited noise, vibration, and spoils.
Solution
TerraCana was able to work with the design team to develop a pile that met the strict performance requirements. 
TerraCana also completed a sacrificial load test to verify the pile performance. Each pile was preloaded after installing to ensure performance.
Specifications
Budget: $62,000
No. of Piles: 12+1 test
Pile Type: Small diameter pipe pile- 4 ½"
Application: Industrial
Results / Benefits
Quality support with preloaded piles, providing confidence in new foundation.