Client:Emil Anderson Construction
Location: Fraser Canyon, BC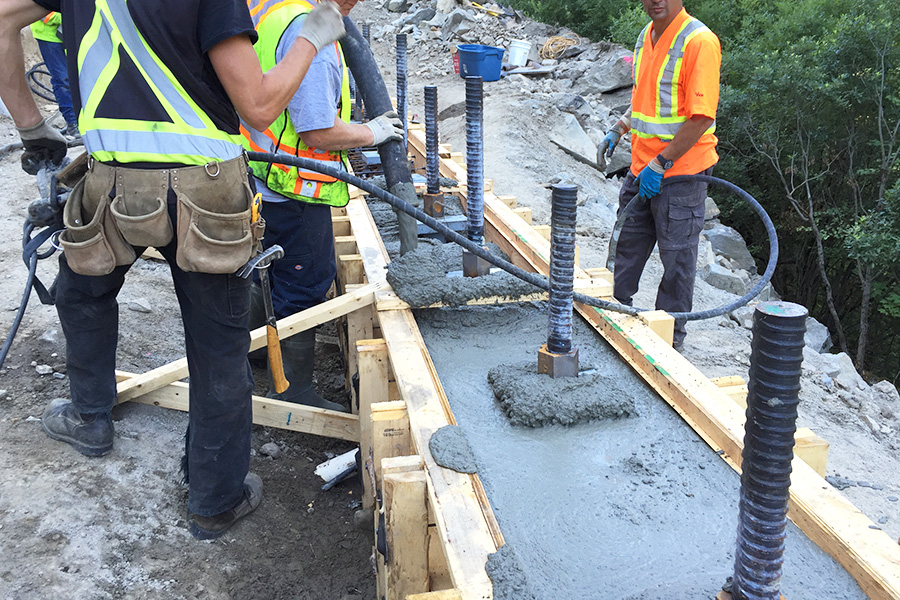 Project
A small rock slide occurred at the North end of the Hell's Gate Atrium Parking lot, immediately adjacent to Highway 1 through the Fraser Canyon. The rock slide compromised one of the south-bound lanes of traffic. Emil Anderson Contracting hired TerraCana Foundation Solutions to install a micropile & tieback foundation to support an MSE wall.
Challenges
Site access required a light weight drill capable of case hole drilling both vertical and tieback anchors at very complex angles. Drilling conditions were highly variable including overburden, blast rock and bedrock.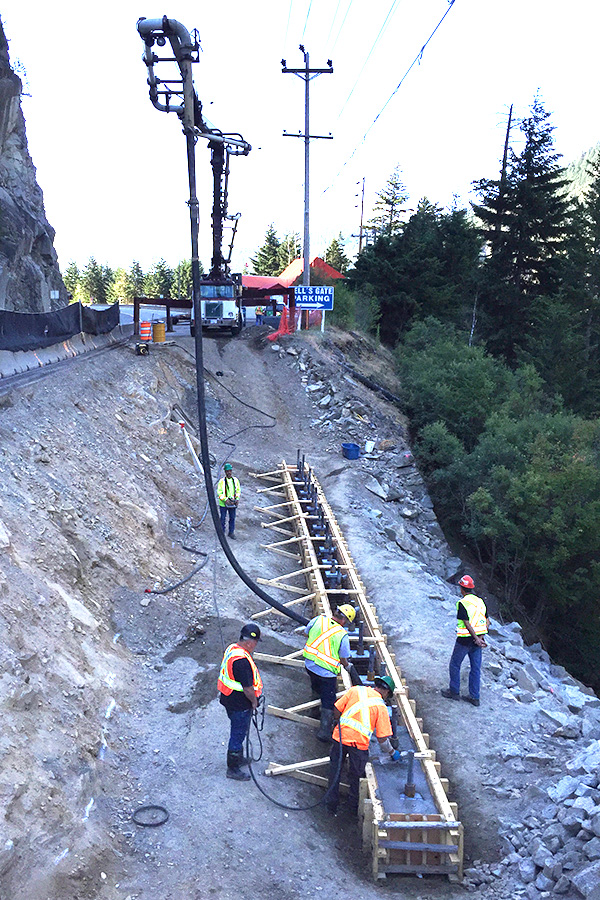 Solution
TerraCana used a modified Air-Track drill equipped with a rotary top drive motor and external hydraulic power pack to complete the drilling work. A combination of open hole and case hole drilling was utilized depending on each hole's conditions. Once drilling was complete, TerraCana completed the concrete works to support the MSE wall.
Specifications
Budget: $110,000
No. of Micropiles: 20
No. of Anchors: 10
Design: Micropiles
Pile Type: #20 DCP Micropiles in 6" hole & #10 Anchors in 4" hole
Length: 6 – 10 m