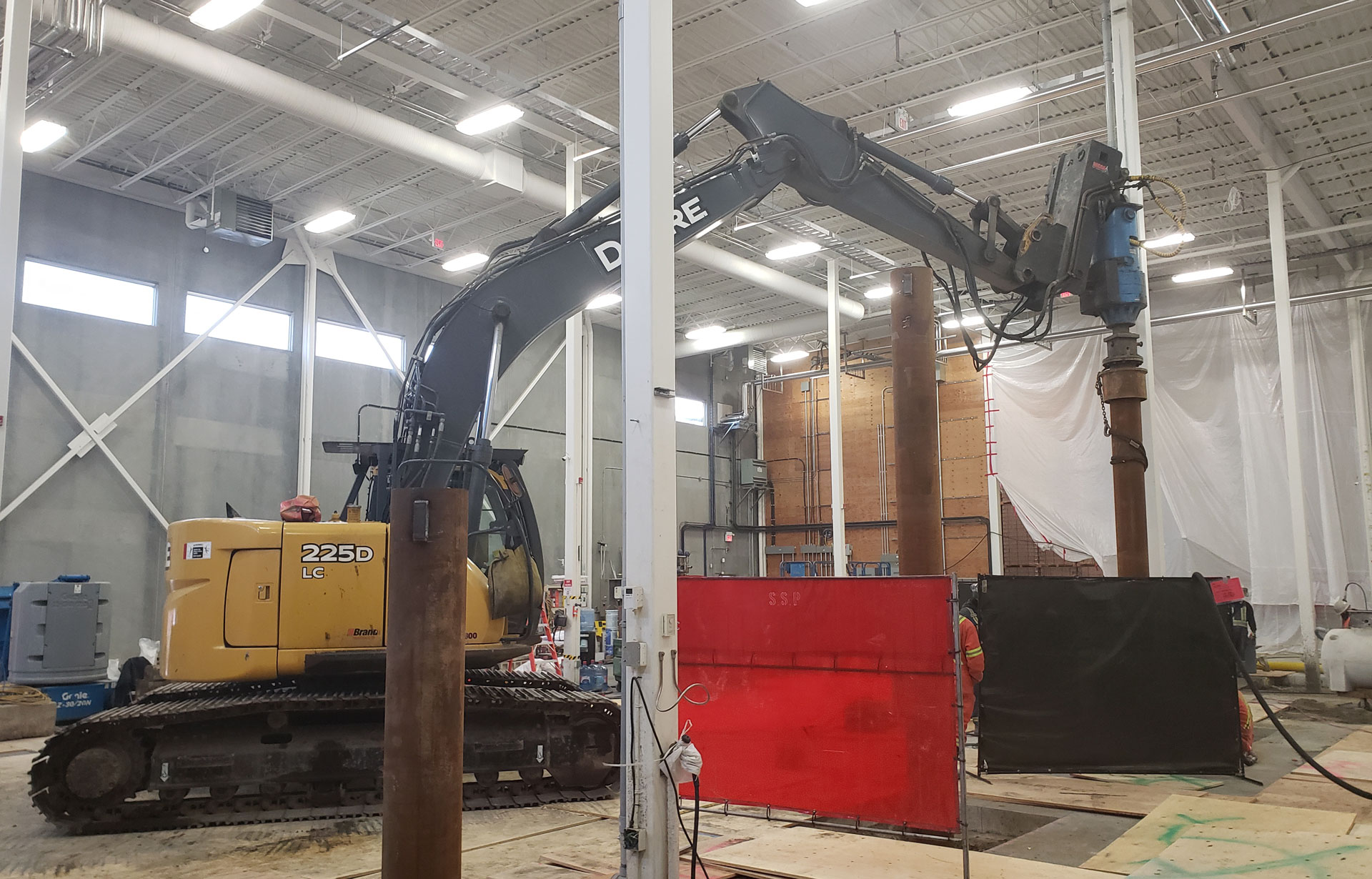 12″ Helical Piling Foundation Install For a Brewery in Surrey BC
12-Inch Helical Pile Foundation Project
In early 2021, a general contractor (GC) reached out to TerraCana with a pressing need: they required the installation of a 12-inch helical piling foundation inside a busy brewery situated in Surrey. This project involved supporting the construction of a new steel framing and the addition of a second level to an already functioning facility. To ensure the project stayed on schedule, it was important to install these helical piles swiftly and accurately.
Challenges
While installing the piles within a fully functioning facility, TerraCana faced the challenge of positioning them within inches of existing equipment, some of which held a value in the millions. Moreover, precise installation tolerances were crucial to guarantee the seamless transfer of loads from the steel framing to the piling.
Solution
Through collaborative efforts with the GC, engineers, and steel fabricators, we underwent multiple iterations and group problem-solving sessions to refine the pile size, helix configuration, and termination plates. These enhancements enabled us to position the revised piles closer to existing columns. This way we were able to reduce costs, expedite installation, and simplify their connection to the steel framing. The GC also made significant efforts to stay ahead of our team by removing the slab and certain substantial footings. Thanks to outstanding teamwork and ingenuity from all parties involved, we successfully installed the piles, ensuring the project stayed on track.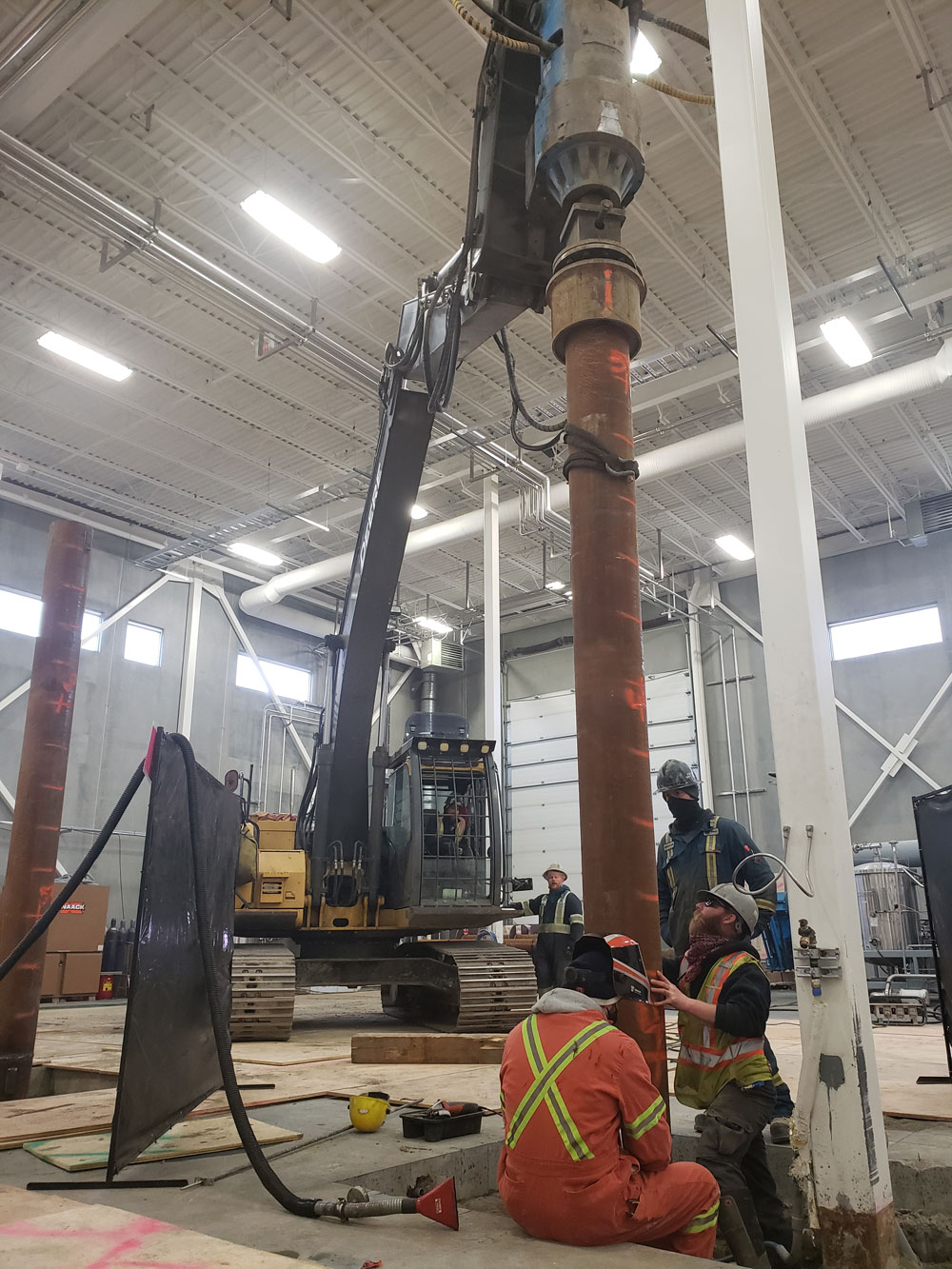 Specifications
No. of Piles: 16
Pile Type: 12-3/4" Pipe with Double Helix
Load: 225 Kip Ultimate in Compression
Application: Commercial/Manufacturing
Location: Surrey, BC Canada