What Is Shoring Construction?
Shoring is the installation of vertical bending members and/or horizontal tie backs for the purposes of securing a wall face to allow for excavation to the desired depth. The goal of any shoring system is to allow for the excavation to proceed with minimal impact to the site and surrounding buildings in the most cost-effective manner.
Why do I need shoring? 
In the ever growing and densifying cities and towns of British Columbia shoring of trenches and building excavations is becoming an increasing necessity for many excavations due to the proximity of neighboring structures and facilities.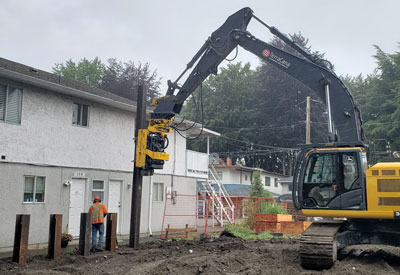 What's the cost of shoring construction project?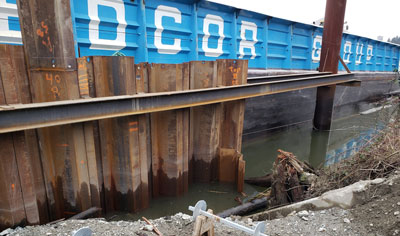 Sheet Pile Permanent or Temporary Shoring
Sheet piles are an interlocking formed plate of steel designed to provide continuous shoring. This driven pile solution is great for deep excavations or where water cutoff is important.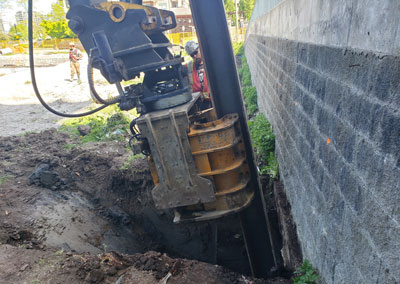 H-Pile & Plated Shoring
Often used for temporary shoring, this type of system is best used in shallower applications. H-Pile and plate shoring is also frequently used in conjunction with sheet piles for bridging utility crossings.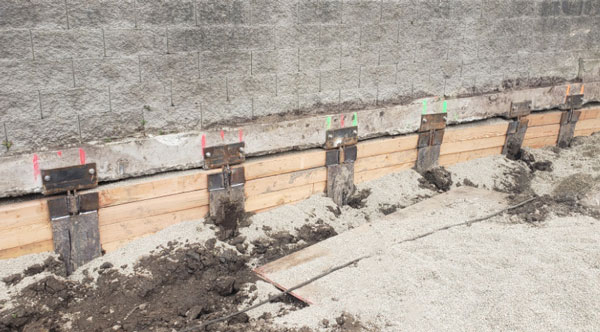 H-Pile and Timber Lagged Shoring
This type of shoring can be installed with either large diameter drill rigs or using pile driving methods depending on depth and soil type. In some cases, TerraCana is even able to install the timber lagging before excavation has even started.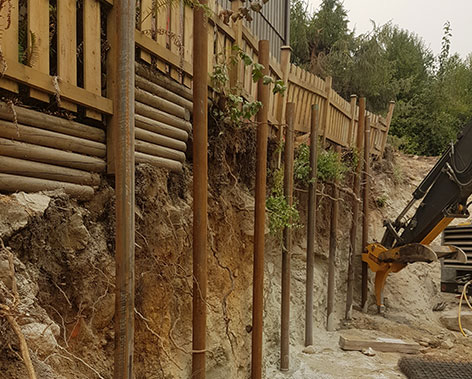 Drilled Pipe Pile Shoring
This type of shoring is most often installed with 4.5" diameter pipe and micropile drill rigs. Typically used in smaller excavations on their own or in larger excavations with tie backs or bracing. Pipe pile shoring is often also used in conjuntion with shotcrete systems.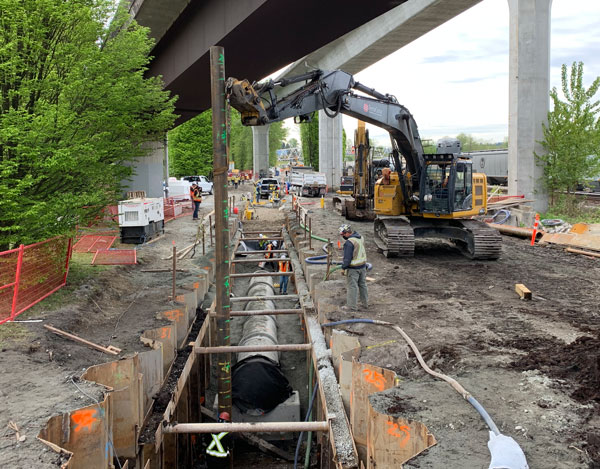 Walers
In most excavations if a waler system can be introduced the cost of the shoring can be reduced. TerraCana usually installs their own waler systems and bracing. In trench applications TerraCana utilizes custom removeable designs to ensure ease of access and excavation for our clients.