Duct Bank Foundation Preparation in Queensborough, BC, Canada
Duct Bank Installation Project
We were asked to prime the foundations for new residences in Queensborough, BC, which typically involves using a sand preload. However, this location housed a fibre-optic duct bank installation. In this case, using a sand preload would have posed a risk of damaging the underlying fibre-optic cables.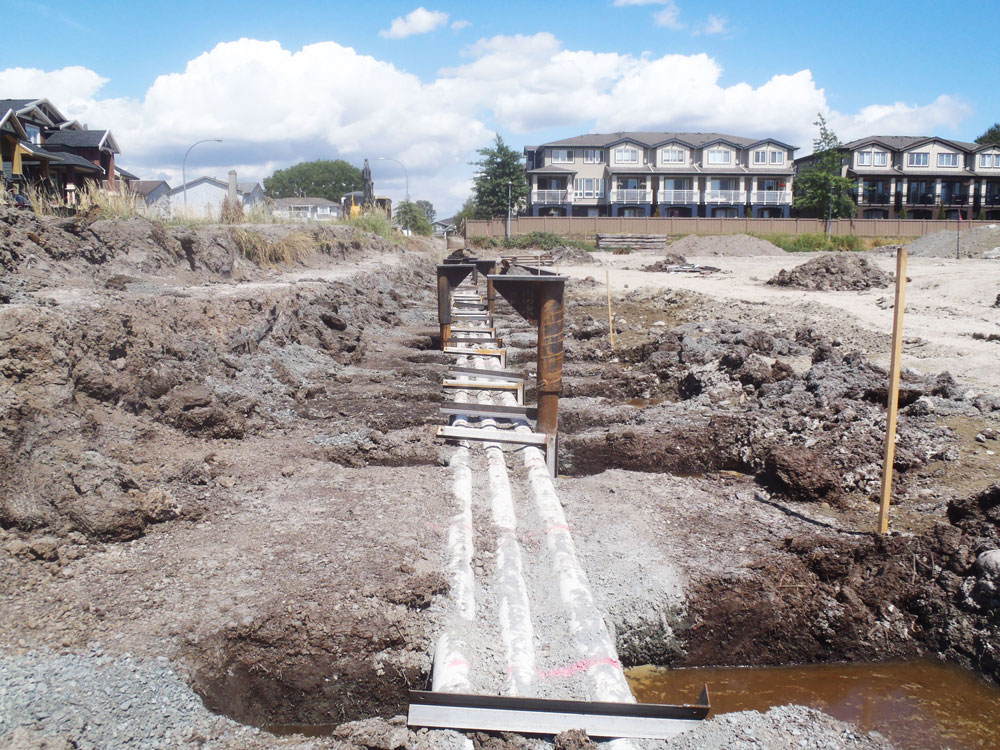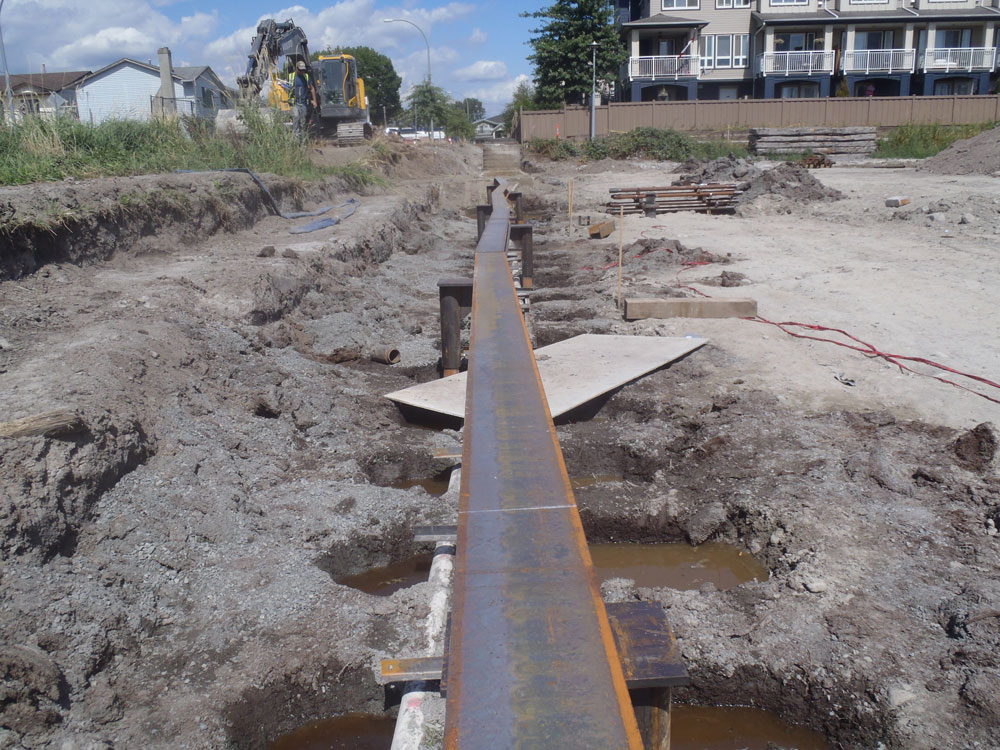 Challenges
Duct banks are bundles of PVC piping that house delicate data and electrical cables. They are very sensitive to movement and break easily. Furthermore, the project site was in danger of flooding because of its position below the water table.
Solution
Working with GeoPacific Consultants Ltd and RKTG, we designed and implemented a solution that complemented the site. The system suspended the duct bank from helical piles and underpinned a concrete vault. This allowed soil to settle around the duct bank during pre-loading without affecting the fibre-optic cables.
Specifications
No. of Piles: 28 x 4-1/2″ & 6×3 1/2″
Pile Type: Small diameter pipe piles.
Underpinning brackets used on 3 1/2″
DUCT BANK FOUNDATION PREPERATION IN QUEENSBOROUGH, BC CANADA