HELICAL ANCHORS IN MAPLE RIDGE
Helical Anchors Project
While no design drawings for the proposed development were available at the time this report was prepared, we understand that CPA Development Consultants proposed the site may consist of a six story multi-use building (one floor of concrete construction commercial office space and five floors of wood-frame residential construction) over one level of underground parking. We used Helical Anchors to build the foundation.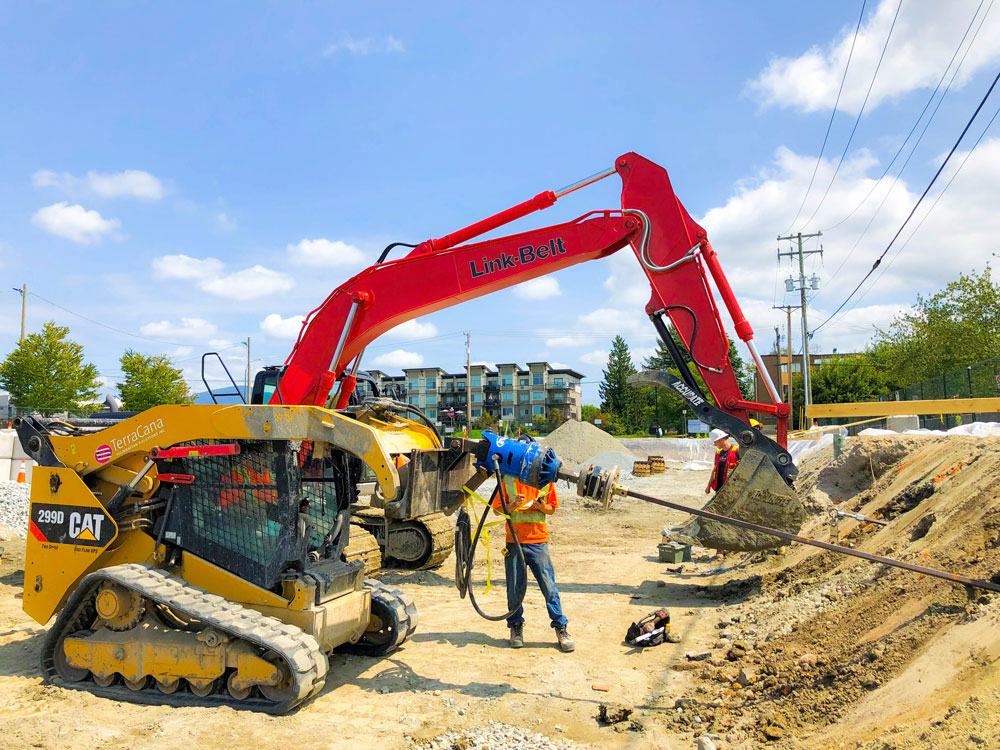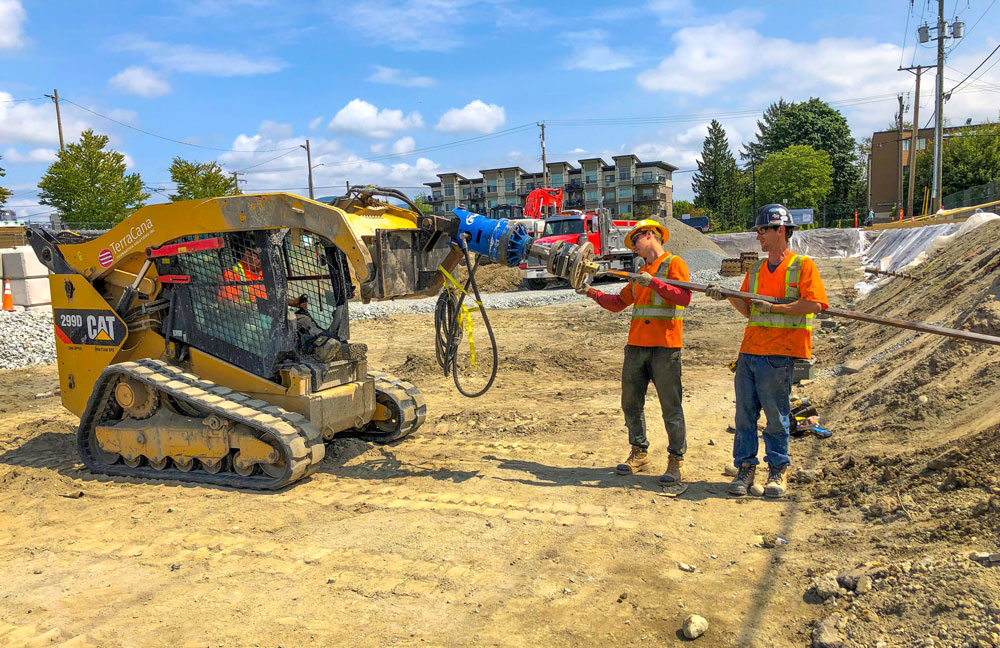 Challenges
This site presented no real challenges for TerraCana. The only minor challenges faced were due to an extremely dense first meter of ground. As a result this meant the material was installed at a very high torque. Close to the capacity of the grade of steel selected for the project. As a result this provides excellent structural support, but it does require more care and attention from the operator installing.
Solution
Our scope of work covered the supply and installation of all helical tieback anchors for the South and East elevations. We were able to coordinate with CPA Development Consultants flawlessly and completed the project well in advance of the due date. To provide a complete service, we partnered with Hi-Tide Shoring to complete the shotcrete scope of work.
Specifications
No. of Piles: 181
Pile Type: 2-7/8" pipe shaft or 1.5" solid square shaft
Application:  Commercial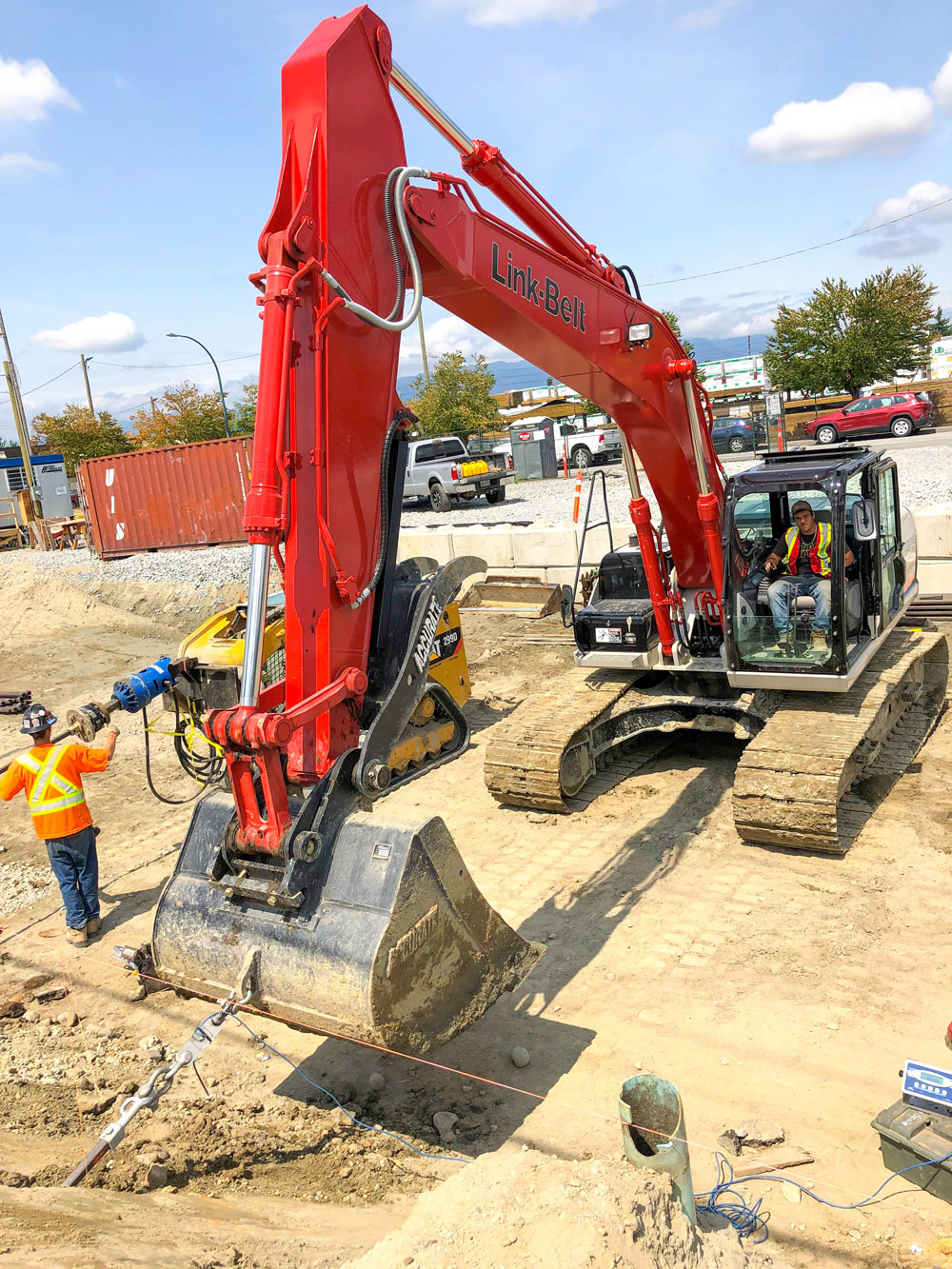 Helical Anchors Project In Maple Ridge