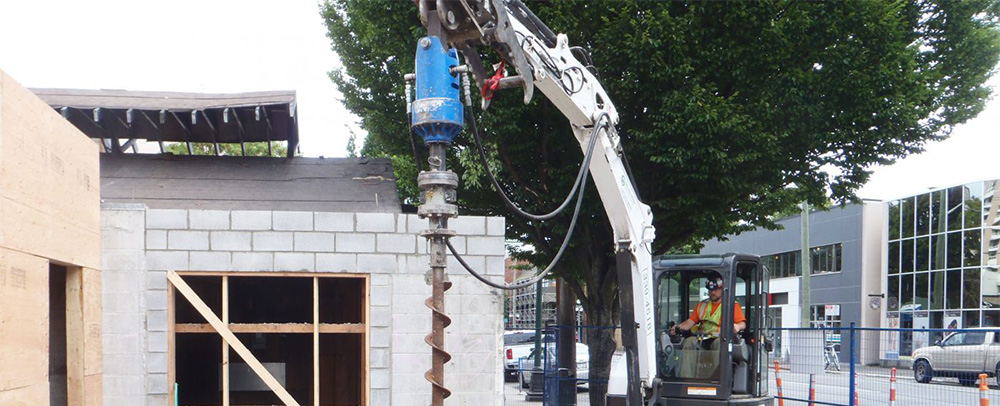 Helical Micropile Foundation For Building Expansion In Victoria Bc Canada
Helical Micropile Foundation Project
A developer wanted to add a building expansion on a development near Downtown Victoria, BC. Neighbouring buildings bordered the project site closely and created a narrow work area. The implementation of a Helical Micropile foundation was the solution.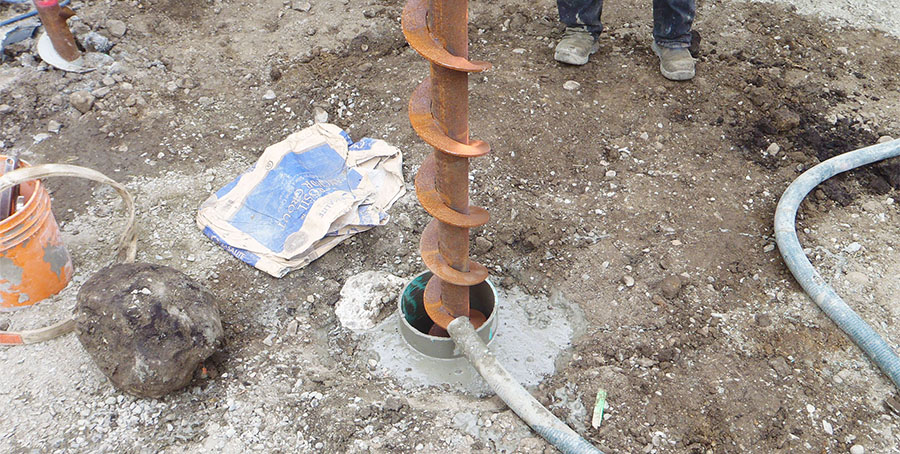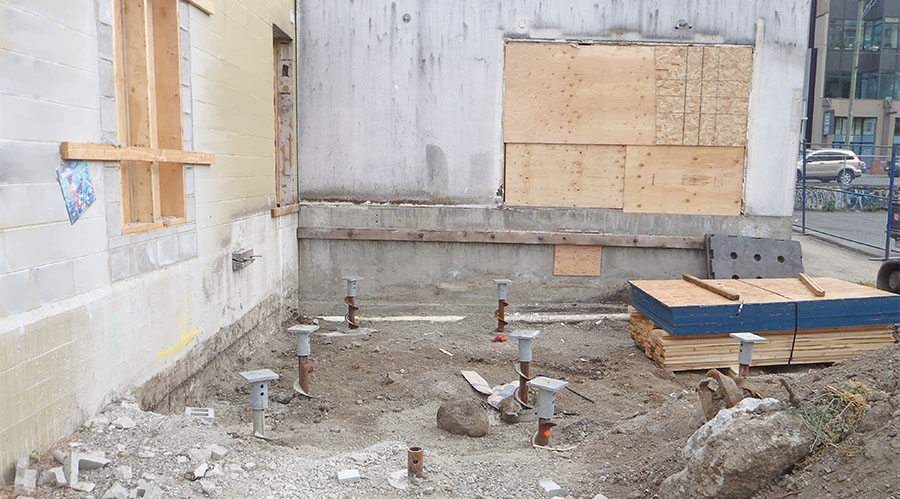 Challenges
The site for this project presented many challenges. The project site was narrow so the neighbouring buildings were in danger of damage. The solution needed to provide a reliable foundation without putting the surrounding structures at risk.
Solution
Our team designed and installed a foundation that used smaller equipment and grouted displacement piles. TerraCana was able to provide a pile-supported foundation with risk-free installation. The design used grouted displacement piles installed to a depth of 55 feet. We also encased the upper portion of the piles in PVC to prevent downdrag.
Specifications
No. of Micropiles: 20
No. of Anchors: 10
Design: Micropiles
Application: Communications Tower
Pile Type: #20 DCP Micropiles in 6" hole & #10 Anchors in 4" hole
Client: Emil Anderson Construction
HELICAL MICROPILES FOR BUILDING EXPANSION IN VICTORIA BC CANADA