HELICAL PILES FOR GEOTHERMAL TECH IN ATLIN, BC CANADA
Helical Piles For Geothermal Project
The Taku River Tlingit First Nation community in Atlin relies on a geothermal exchange system. This unit uses an open-loop system to sustainably heat and cool their buildings. Their original system froze and failed because it was located in shallow water. Our team worked with Stantec to design and install foundation system for the new unit.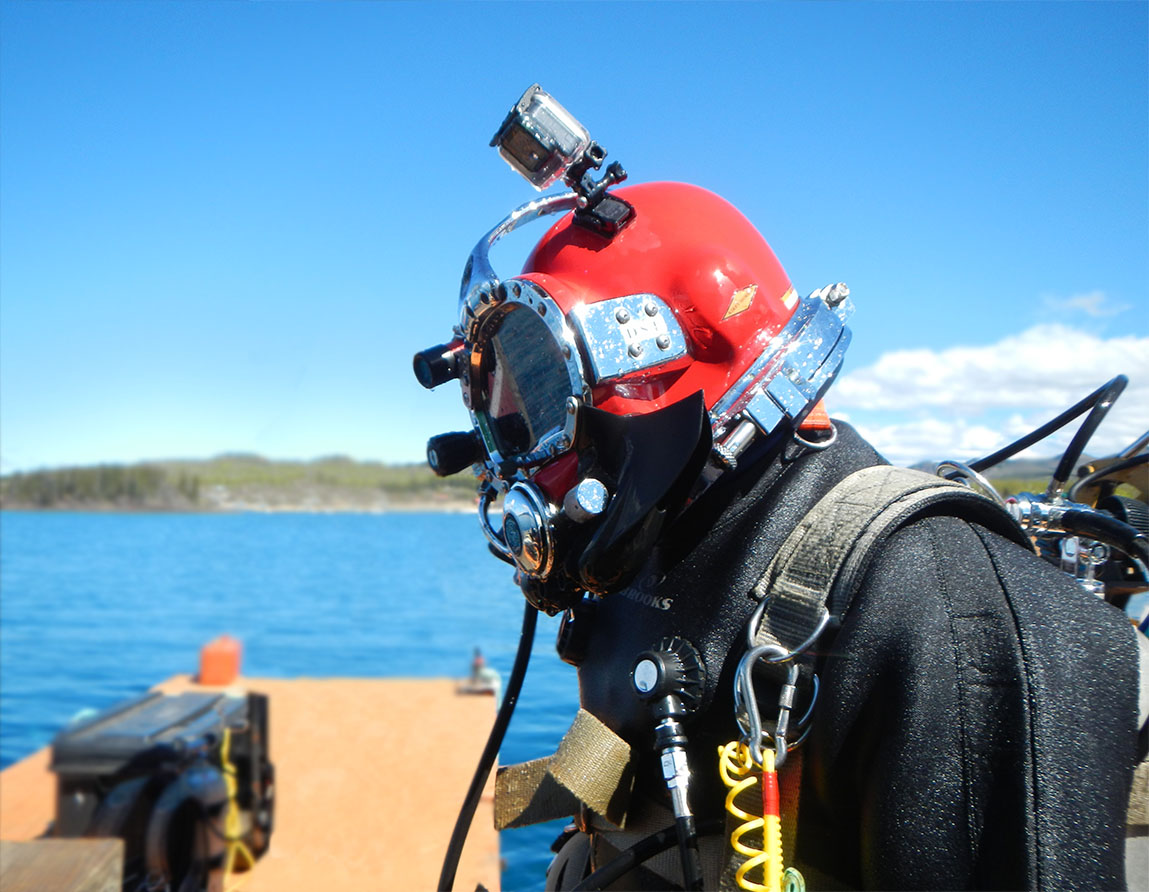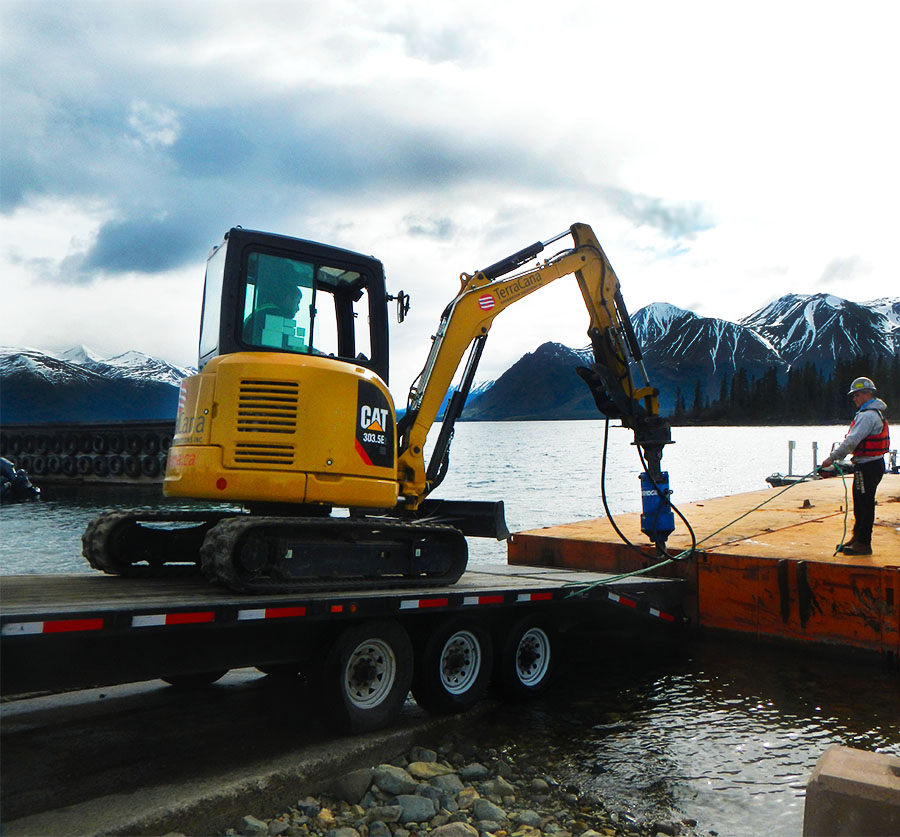 Challenges
The actual site of this project was 60 feet below the surface of Atlin Lake. This required the construction of a modular barge system to deploy our diving team. The piles also needed to be galvanized for protection against continuous exposure to water. Finally, due to the remoteness of the location, a great deal of logistics planning was performed in advance of construction. Our team took all these factors into consideration when drafting the design for safe and efficient completion of this project.
Solution
TerraCana completed the entire underwater aspect of the project. This included piling, scour control, heat exchanger installation and piping work. Our professional team completed this project in one month with no safety incidents. Now, the community in Atlin has a durable Geothermal Exchange Unit that is deep enough underwater to avoid freezing in the winter. The new unit will provide heating and cooling regardless of the outside temperatures.
Specifications
No. of Piles: 6
Pile Type: Design-Build Helical Piles
Additional Services: Commission, Geothermal, Exchange Unit installation, Piping installation, Custom pile design, Dive team, Construction of a modular barge system
HELICAL PILES FOR GEOTHERMAL TECH IN ATLIN, BC CANADA