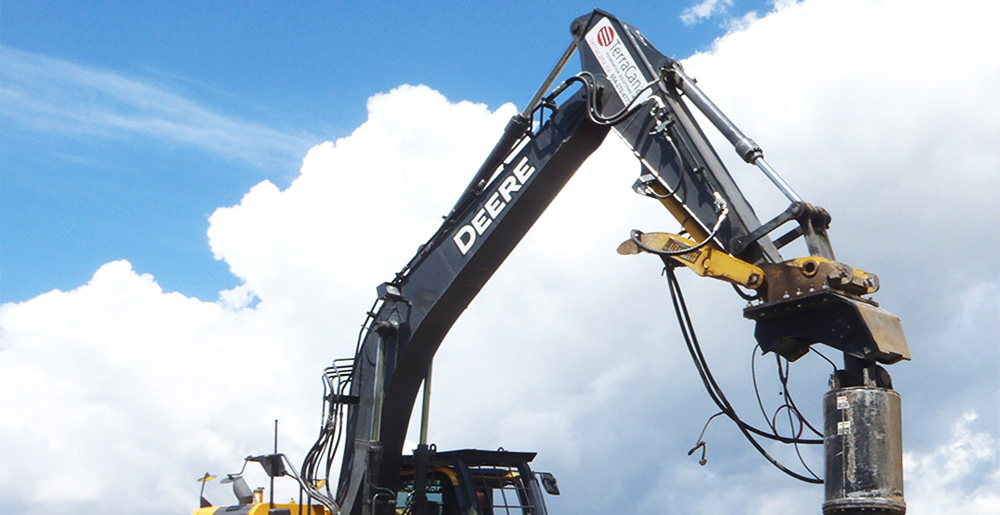 Helical Pipe Piles in Delta BC Canada
Helical Pipe Pile Foundation Project
A new residential development was being built next to the Cove Links Golf Course. In this project, TerraCana installed a 60-foot tall mesh fence between the golf course and the new homes. The project called for nine steel poles at 60 feet tall to support the mesh fencing using a Helical Pipe Pile Foundation.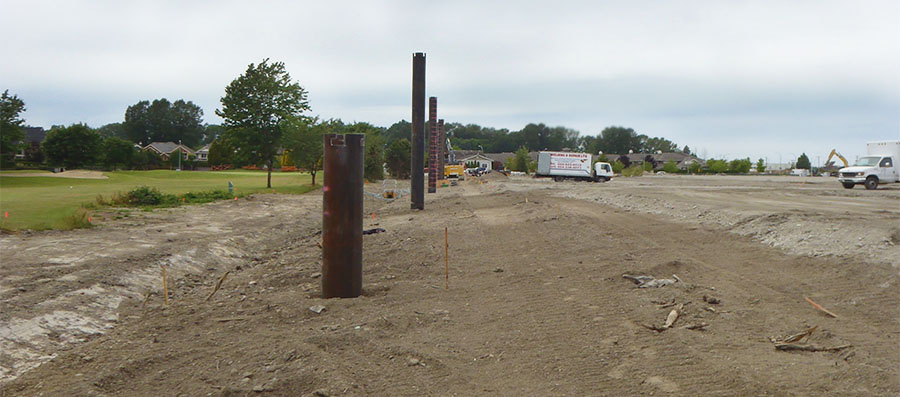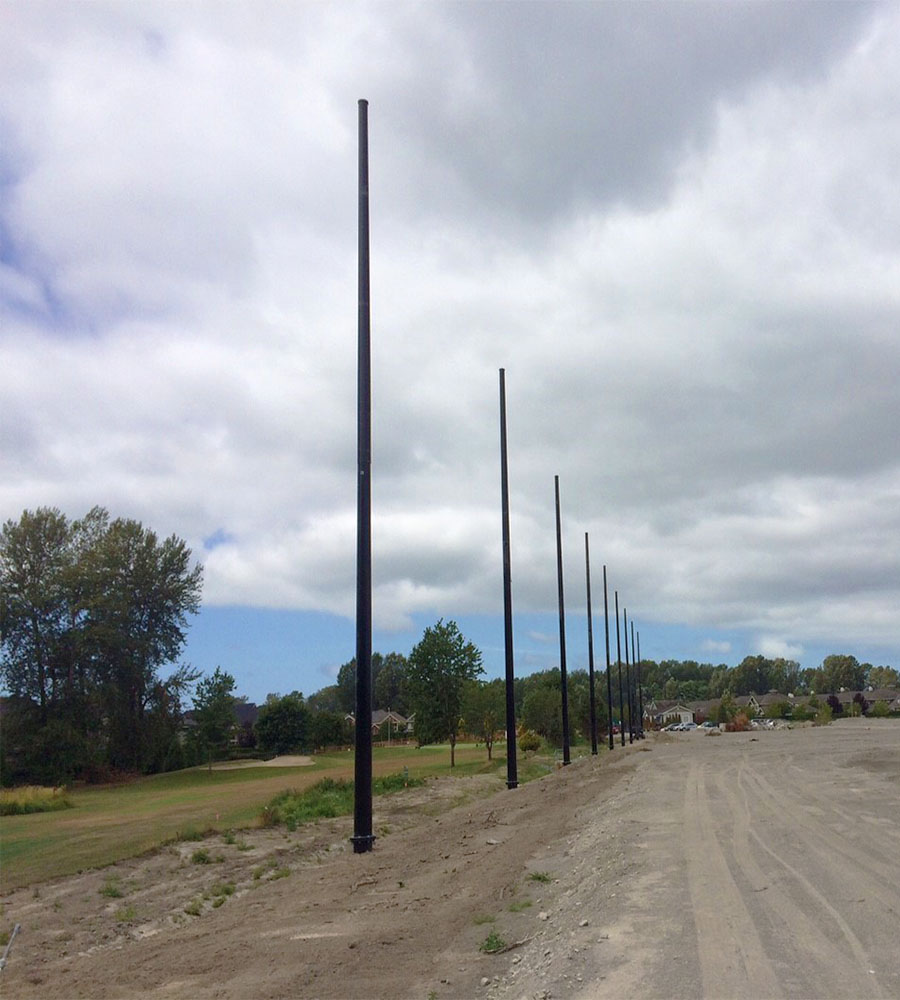 Challenges
The soil conditions on the site required deep foundations. Initially, the design team requested a concrete pile cap under each pole, supported by four piles. To guarantee long-term stability, TerraCana installed the piles at a depth of 60 feet.
Solution
TerraCana reviewed the initial design and decided that it would be more cost effective to directly install each pole onto individual helical pipe piles. Because of their large helices, pipe piles reduced the depth that we to drill. This design change significantly reduced the cost of construction as well as the time frame for project completion.
Specifications
No. of Piles: 9
Pile Type: Large Diameter Pipe Pile. 18″ 
diameter with 2 x 36″ helices
Application: Commercial / Unique