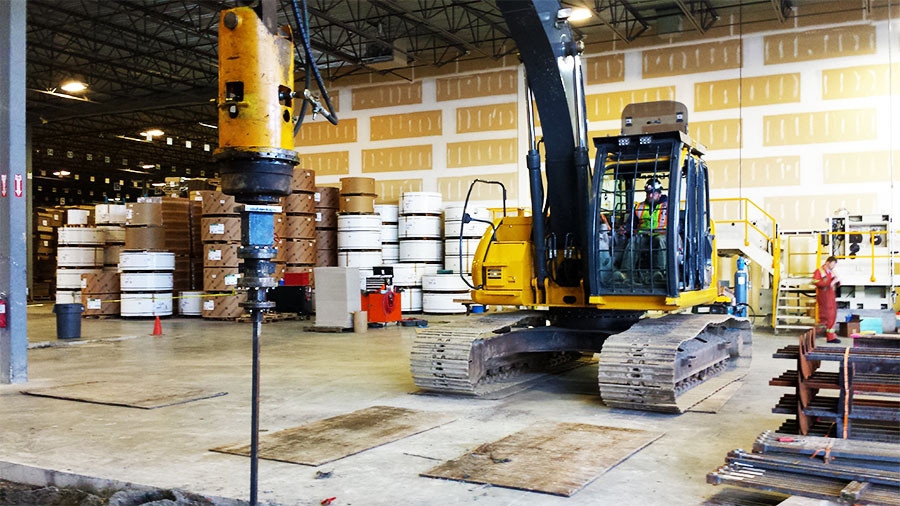 Indoor Deep Foundation Installation With Small Diameter Pipe Piles In Richmond, Bc Canada
Indoor Deep Foundation Project
The Great Little Box printing company wanted to install a new industrial-size printer in its Richmond facility. The new printer required a foundation that could handle a heavy load. Because of this, our design team recommended a deep foundation for stability and strength.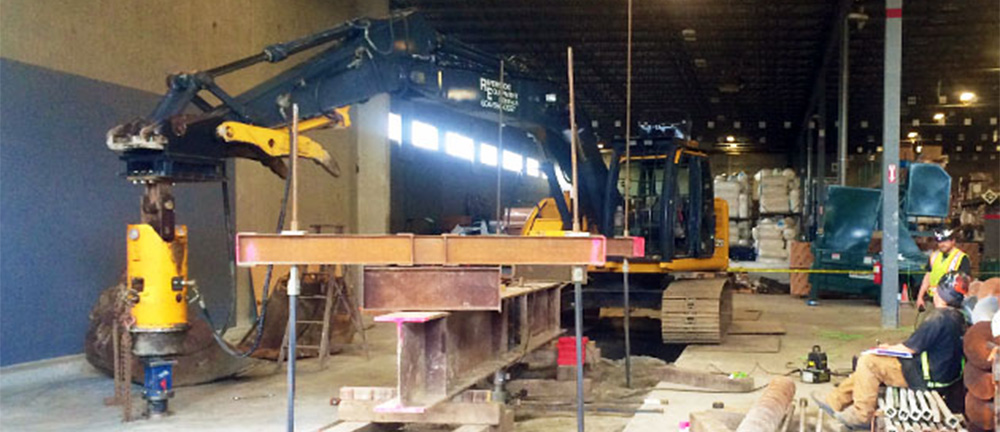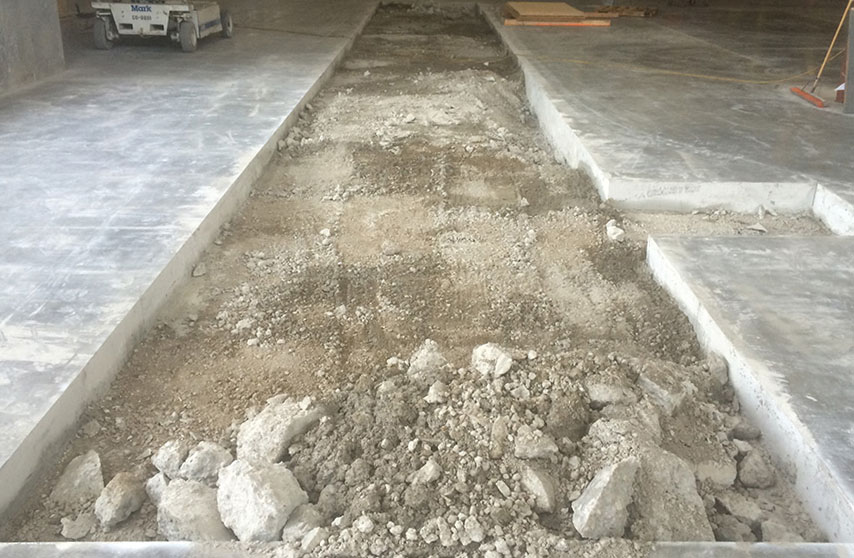 Challenges
Since the project site was indoors, the building posed a number of limitations. Most importantly, it was sensitive to noise and vibration. In addition to this, the amount of spoils produced needed to be kept to a minimum. With these factors in mind, the final foundation needed to be able to withstand the full weight of the new printer.
Solution
TerraCana's design team used small diameter pipe piles to meet the strict performance requirements. Pipe piles can be installed with minimal site disturbance and can support heavy loads. To verify the pile performance, we preloaded each pile after installation and performed a sacrificial load test.
Specifications
No. of Piles: 12+1 test
Pile Type: Small diameter pipe pile- 4 ½" 
Application: Industrial
Client: Great Little Box Co.
Indoor Deep Foundation Installation With Small Diameter Pipe Piles In Richmond, Bc Canada