Large Diameter Pipe Piles for SKYTRAIN CANOPY in Surrey BC Canada
Large Diameter Pipe Pile Project
The initiation of the Large Diameter Pipe Pile Project was prompted by the looming threat of debris emanating from a new development next to the SkyTrain tracks in Surrey, BC. TerraCana assumed the responsibility of constructing a robust protective canopy over the tracks to protect their structural integrity.
Challenges
The SkyTrain footings meant that conventional excavation would damage the tracks. Furthermore, the tracks overhead limited site access. Finally, the resulting foundation needed to have a high load capacity to support the canopy.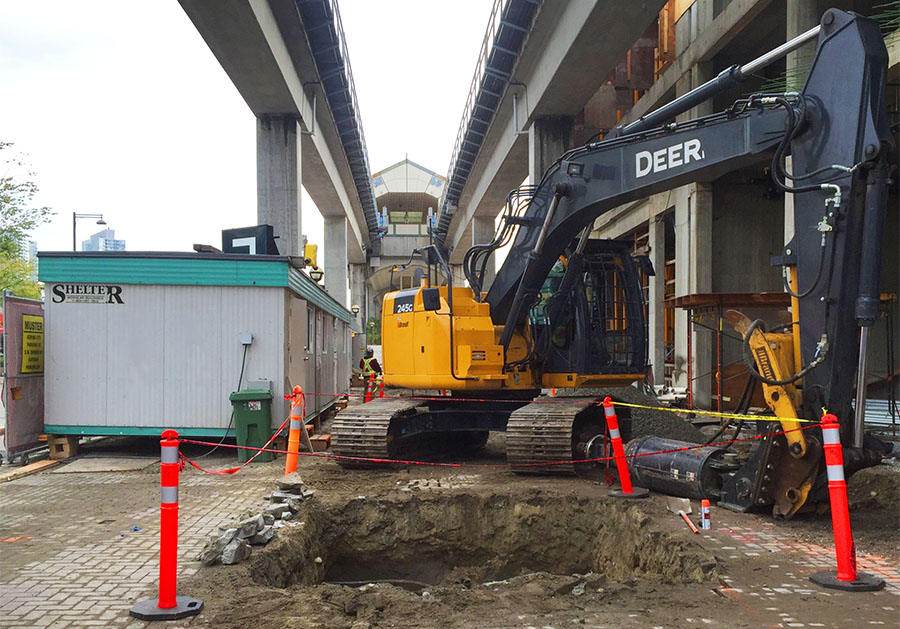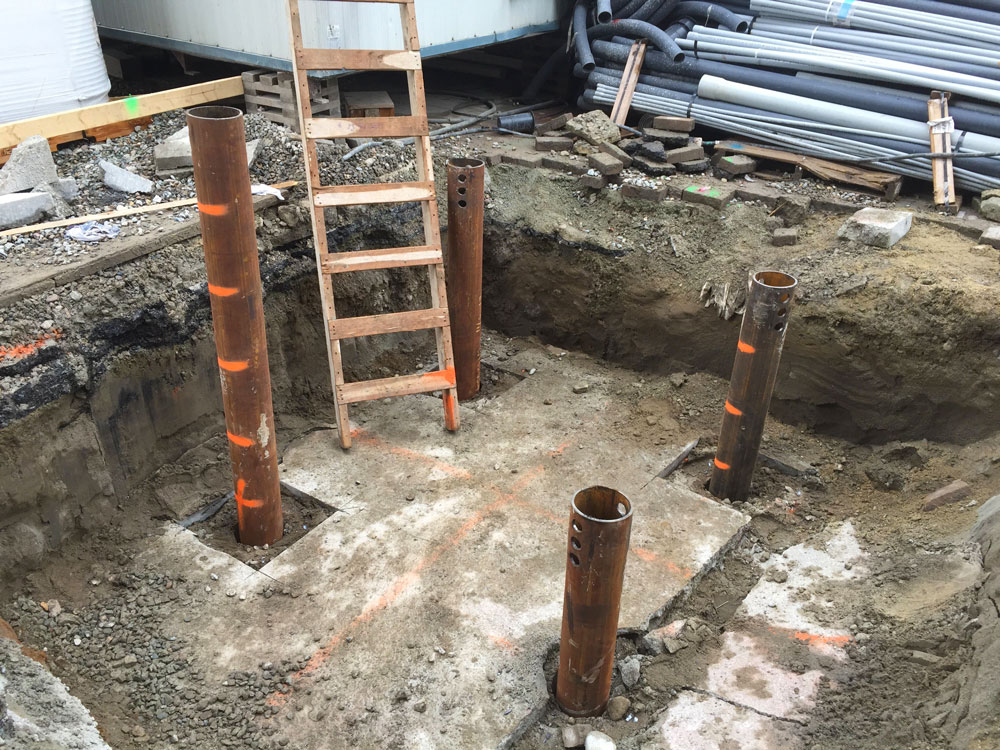 Solution
After careful consideration, we determined that Large Diameter Pipe piles would offer the most suitable solution in this situation. These piles, known for their modular nature, proved ideal for constrained-access locations. Moreover, their robust construction ensured the creation of a stable and reliable foundation to support the canopy's substantial load.
Specifications
No. of Piles: 11
Pile Type: Large diameter pile – 7″
Application: Commercial
LARGE DIAMETER PIPE PILES PROJECT FOR SKYTRAIN CANOPY IN SURREY BC CANADA