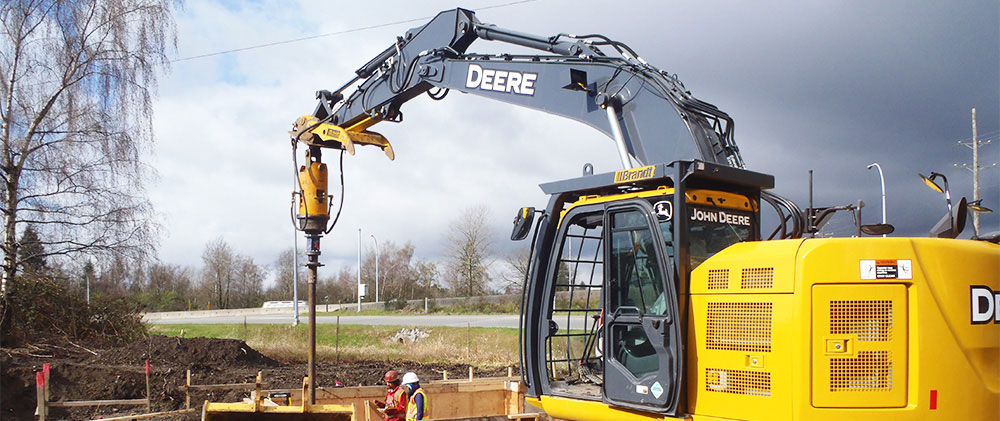 Monopole Installation Using Helical Piles For Rogers 4g Communication Tower
Foundation Replacement Project 
TerraCana was approached by Rogers Wireless to assist in expanding their 4G wireless services. To achieve this goal, the project required the installation of a 35-meter tall monopole at the critical intersection of Westminster Highway and Highway 99. This monopole installation was a crucial step in enhancing the network coverage and ensuring reliable wireless service in the area.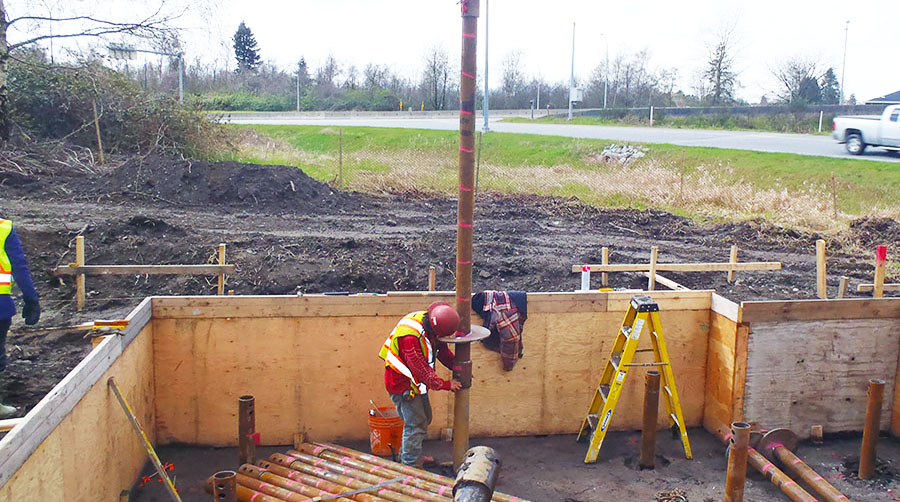 Challenges
This foundation needed to ensure long-lasting stability and resilience against weathering. There were many different soil types in this area that needed to be incorporated into the design for a long-term solution. The project site was also at a busy highway intersection that limited site access.
Solution
We designed a solution using helical piles and a concrete pile cap that provided a strong, lasting, weather-proof foundation. In the end, our precise placement of helical piles provided high quality work at a better price.
Specifications
No. of Piles: 10
Pile Type:  Small Diameter Helical Pipe Piles
4.5″ diameter and 0.250″ wall thickness installed to a depth of 45″ to withstand loads of 90 kips in tension and compression.
Application: Communications Tower
MONOPOLE INSTALLATION USING HELICAL PILES FOR ROGERS 4G COMMUNICATION TOWER