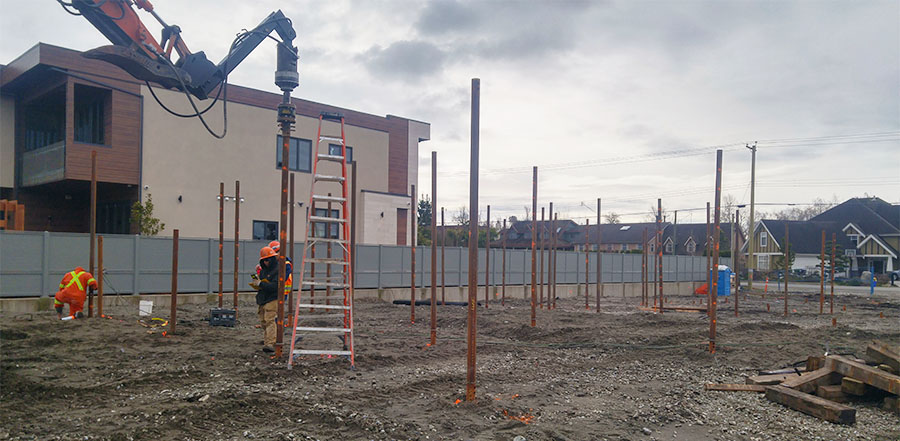 GROUND REINFORCEMENT & PIPE PILES RICHMOND BC
Soil Stabilization Project
A developer wanted to build a 1615 sq. ft. residence in Richmond, BC. However, the soil type, which was peat over river sand, posed a significant challenge. Without adequate soil stabilization, this soft and unstable soil type rots over time and causes structures to sink.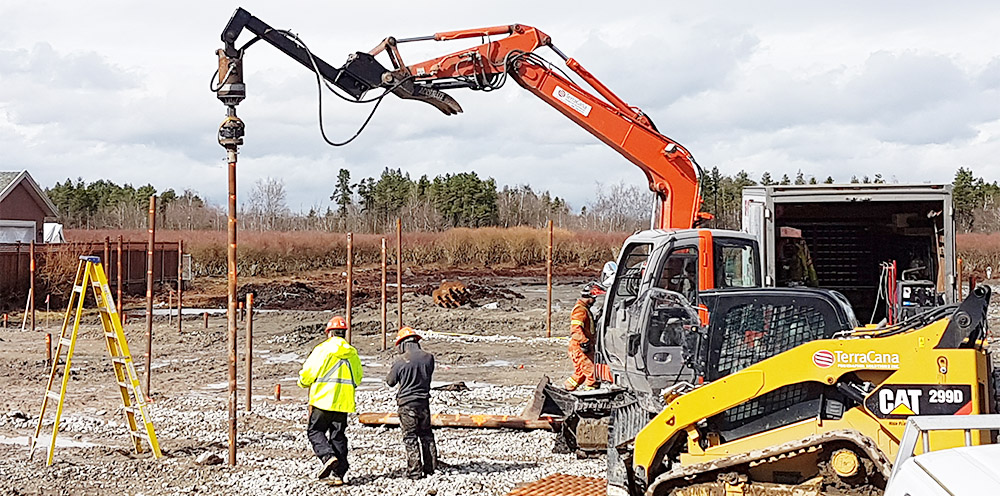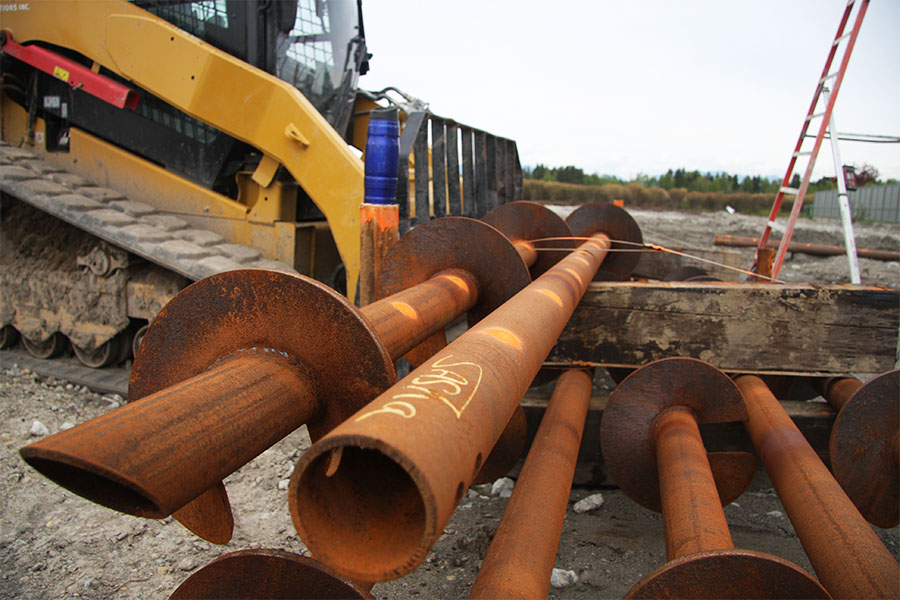 Challenges
The project site was a peat bog that had not been de-watered. Because of this, the machinery needed swamp pads for stabilization as well as custom extensions. These increased their reach and minimized the need to move equipment. TerraCana could not use soil preloading methods to prep the site because neighbouring houses bordered the project site so closely.
Solution
TerraCana did multiple load tests prior to construction to verify pile capacities and optimize their design. In the end, the custom design included 112 vertical piles and 49 battered (angled) piles. The result of this careful design is now a strong and reliable foundation that will be able to support this 1615 sq. ft. residence in the long-term.
Specifications
No. of Piles: 161
Pile Type: 3.5 inch diameter Pipe Piles
Application: Soil Stabilization with both vertical and battered piles.
STABILIZATION OF SOIL & PIPE PILES FOUNDATION IN RICHMOND BC