SOUNDWALL LARGE DIAMETER SCREW PILE IN NORTH VANCOUVER
Large Diameter Screw Pile Project 
A 2016 study by the port of Vancouver showed a 2.4% yearly increase in international trade to the North Shore. To accommodate this projected growth, the City of North Vancouver built the Phillips Avenue overpass to help with traffic flow as well as a sound-wall. The goal of the sound-wall was to prevent the local community from being affected by the changes.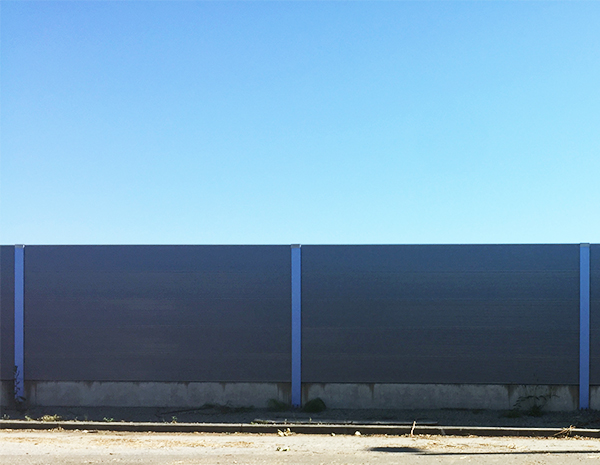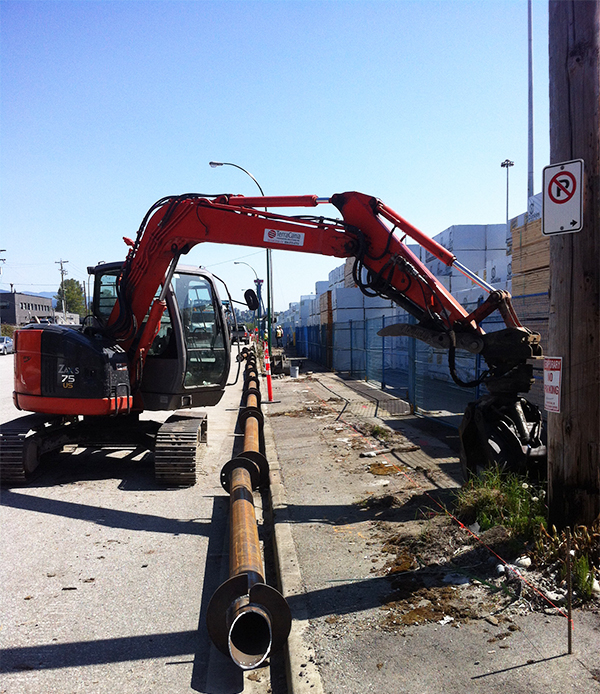 Challenges
The main challenges for this project came from the soil. The soil type was variable fill over glacial till which meant that there were many deposits ranging from 1 to 10 feet below the surface. In addition to this, the variable fill had broken concrete buried within the top 5 feet of the site. The glacial till on the other hand provided large rock deposits that would have prevented the piles from reaching the appropriate depth. Finally, the design of the wall reduced the vertical load requirements. This was helpful in the soil type although the reduced weight made the wall vulnerable to being pushed over by strong winds.
Solution
TerraCana's design team used computer generated models to design piles that fit the unusual requirements. To work with the soil limitations, the team developed a custom installation tool and termination bracket that allowed the piles to bypass the deposits. Finally, large, 15 foot piles provided a deep anchor for the wall to protect it from strong winds.
Specifications
No. of Piles: 120
Pile Type: Large Diameter Screw Pile 8-⅝"
Application: Commercial
SHORING PROJECT WITH VIBRO DRIVEN TECHNOLOGY. IN VICTORIA AT PANDORA AVE