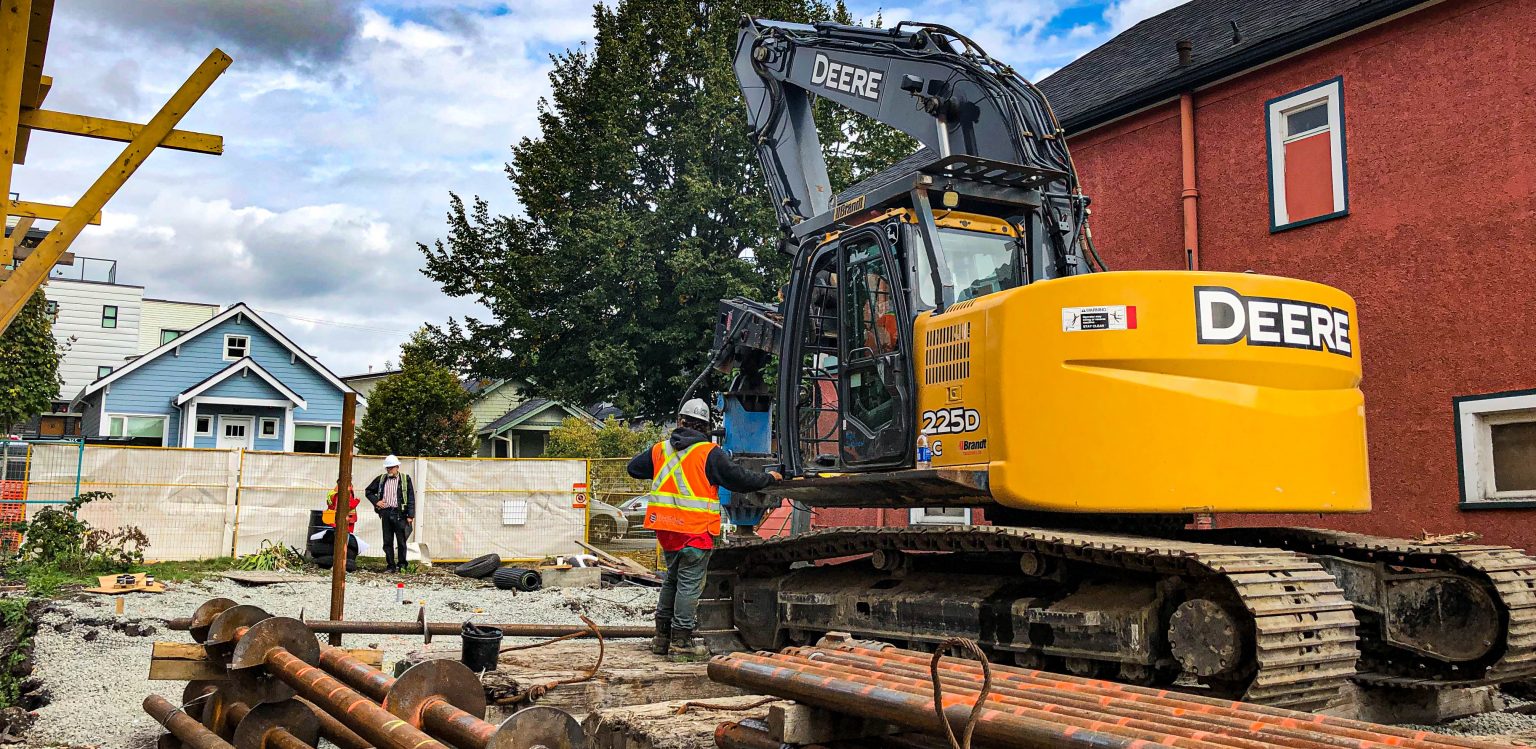 HELICAL PILES FOUNDATION FOR DUPLEX
Helical Piles Foundation For Duplex Project
Alchemy Construction Ltd was the builder for this project, which consisted of constructing a new two 2-story duplex house with a detached garage, located in East Vancouver, BC. The soils at the project site, were very soft, so a piled option was the best method on which to place the new foundation as conventional excavation was not feasible. The type of pile selected was a helical pile, due to the small narrow lot, neighboring houses on both sides, and concerns for vibration.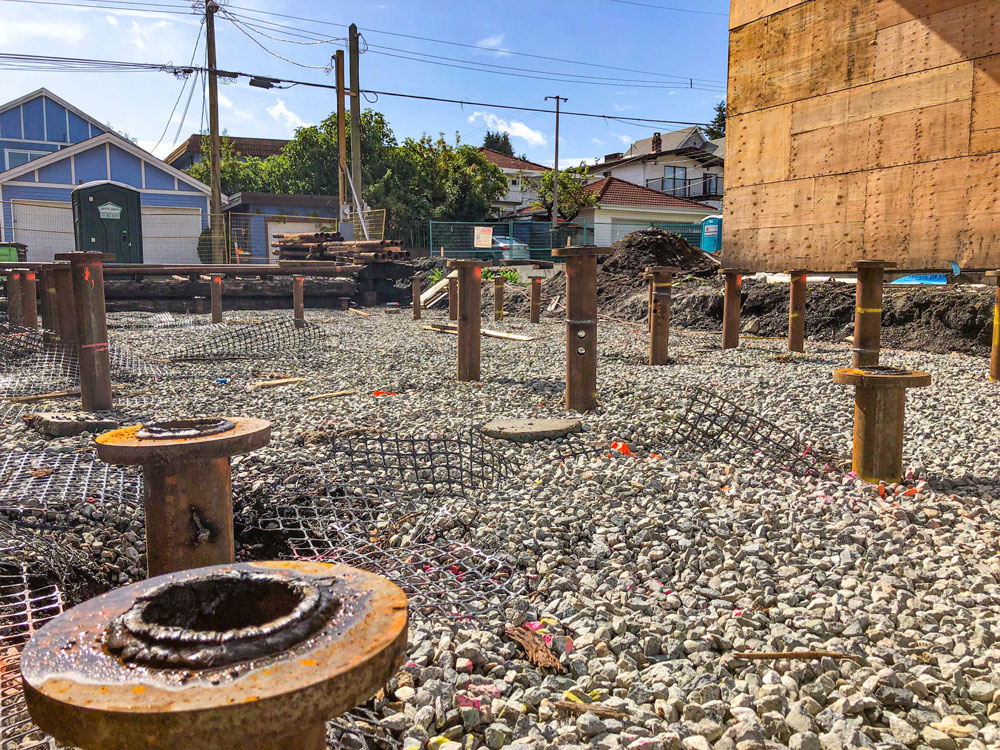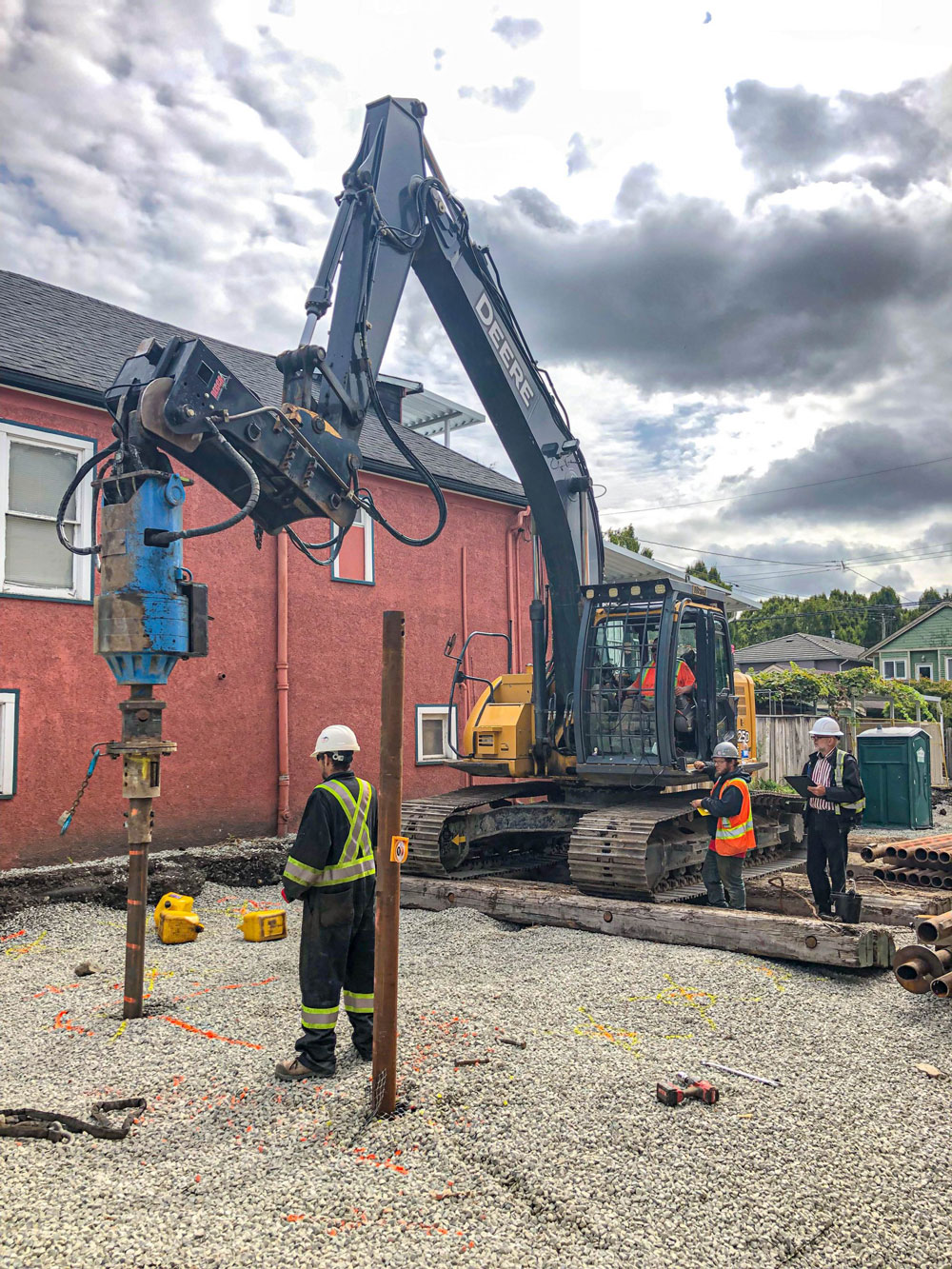 Challenges
The primary challenge on this site was the soil conditions. Which consisted of 8 meters of upland peat bog, characterized by layers of peat and soft silt on the surface, underlain by dense glacial till. This meant that we could not track our machine onto site otherwise it would sink into the soft soils. To remedy this issue, we used timber swamp pads as a platform to install from. Moving them around the site and walking the machine carefully from one pad to another, we were able to complete the job without issue or any incidents. Another anticipated challenge at this site were the very narrow roads and alleys, creating very limited site access.
Solution
TerraCana provided engineered shop drawings of the pile system and layout. A total 48 helical piles were installed, 38 for the main house, and 10 for the detached garage. The piles averaged at 50 feet below grade and were installed to the engineers specified torque. This ensured the lead section of the piles were embedded thoroughly into the dense layer of glacial till. Providing excellent structural support of the new house and garage for decades to come.
Specifications
No. of Piles: 48
Pile Type: 4.5" Diameter x .337, Schedule 80 pipe
Application: Residential
Location: Vancouver, BC Canada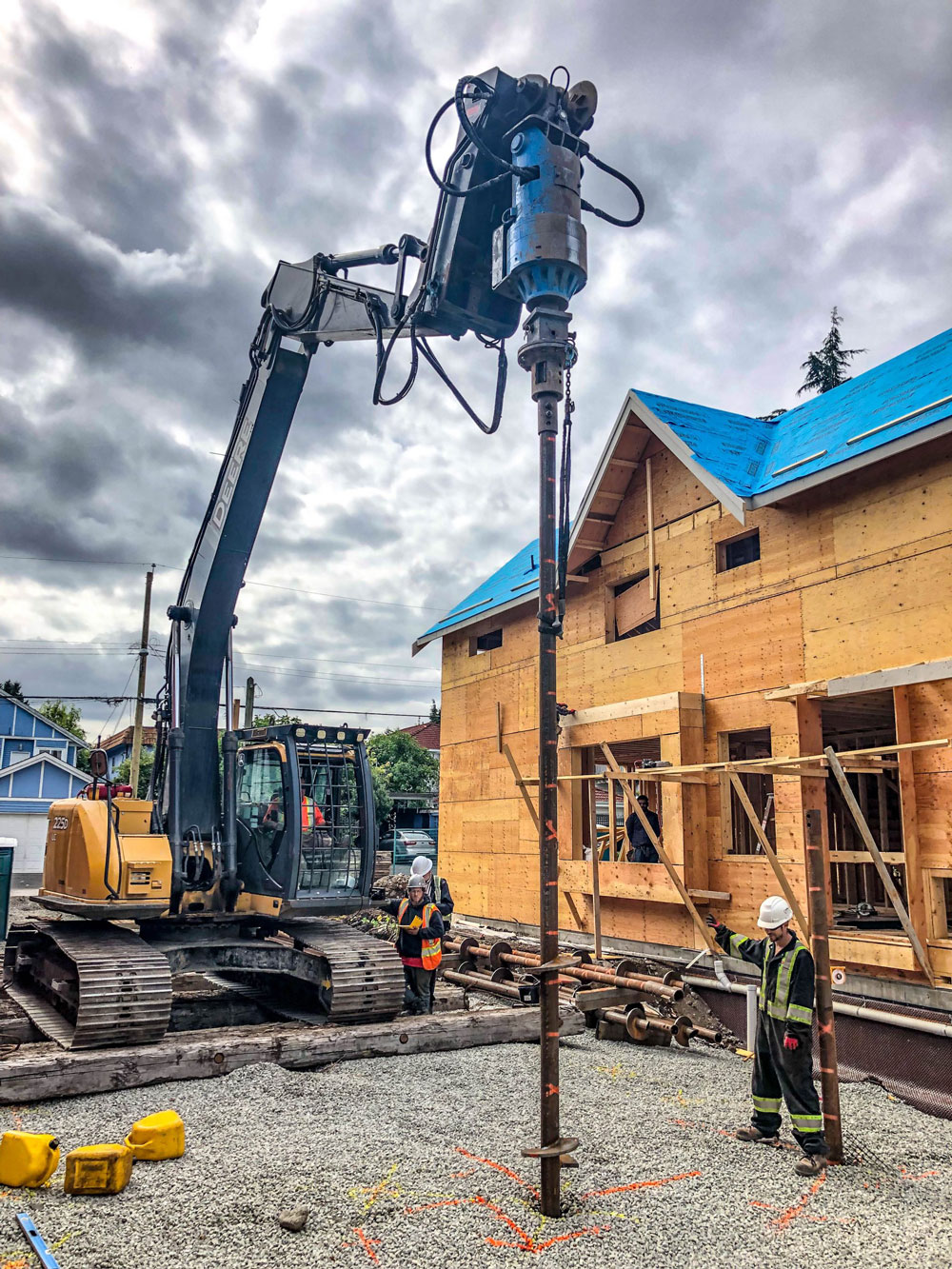 HELICAL PILES FOUNDATION FOR DUPLEX IN VANCOUVER CANADA