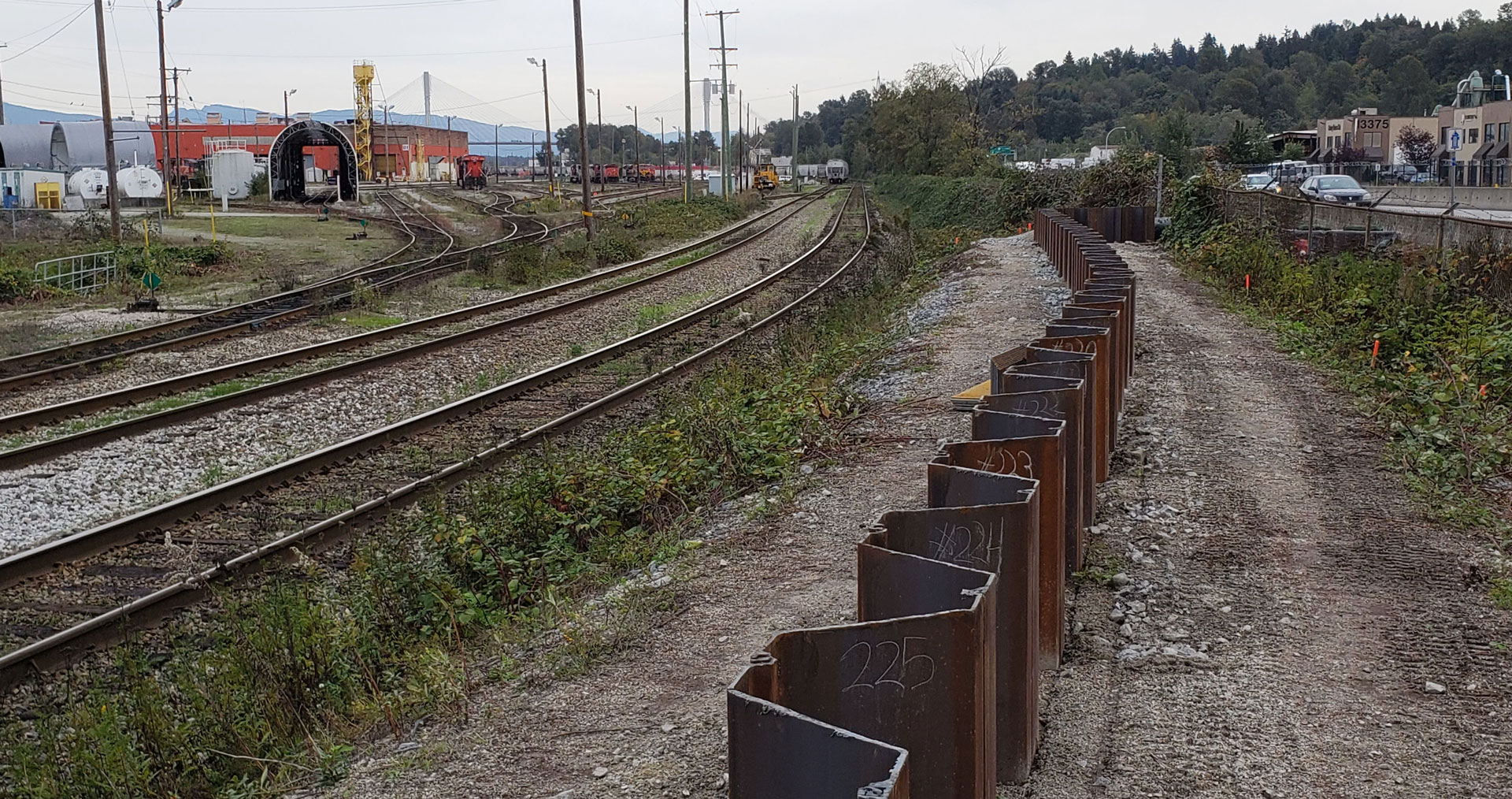 PIPE & SHEET PILE FOUNDATION FOR DYKE AT QUEENS REACH
Sheet Pile Foundation Project
In the spring of 2018 TerraCana was asked by a repeat client to bid with them on public tender for the installation of a sheet pile dyke wall. This wall located in surrey was to be approximately 980m long for a total of 3,650 sq.m of 14-770 piles.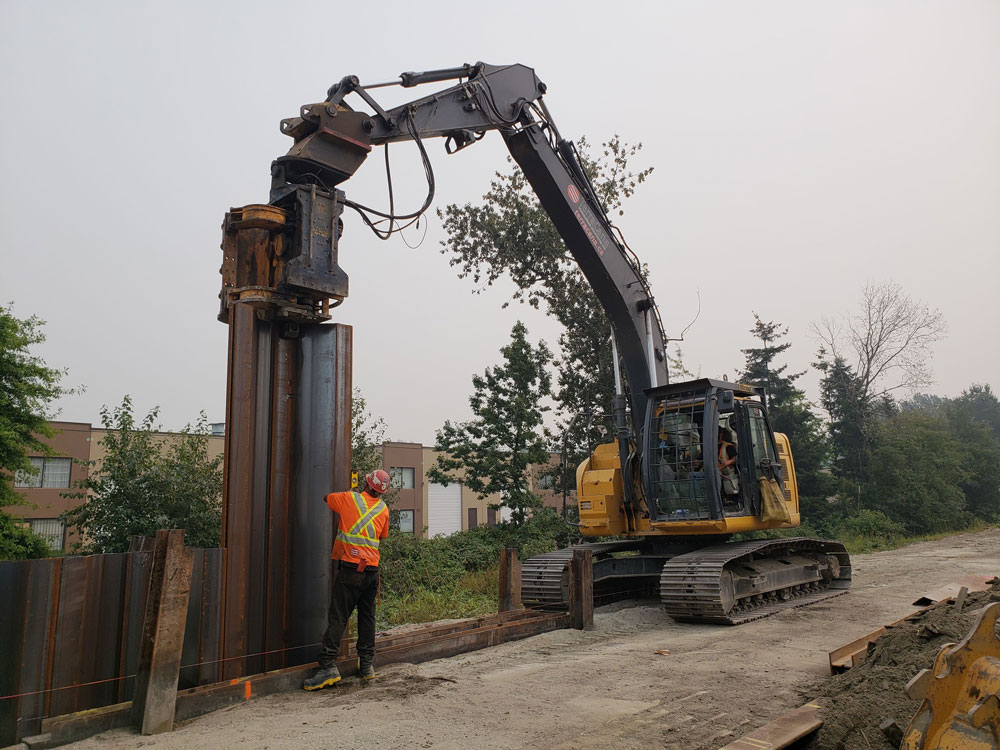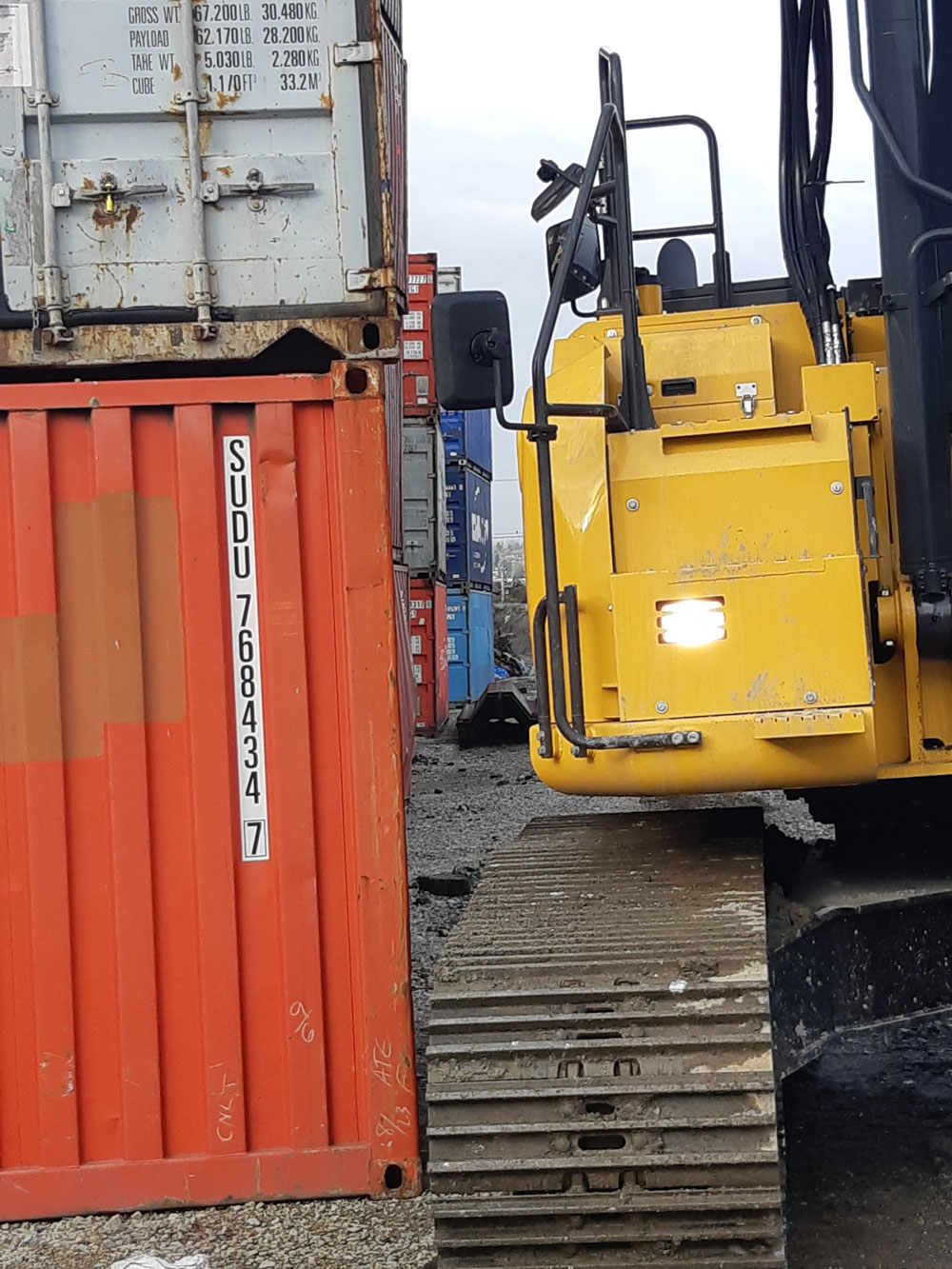 Challenges
The tight confines of the allowed working area combined with much of the project being located directly beside rail lines meant installing piles would be limited by both physical and time constraints. It was also quickly found that the area in which the work was starting had been backfilled with old car parts and boulders. 
The size of the sheet piles also presented some logistical difficulties due to the wide variety of sizes in the design. The size of the piles also went through some changes during the project which caused further difficulties. 
Solution
In preparation for the pile size variety, TerraCana planned extensively for what order the piles would be cut and shipped to site resulting in very little wastage on the project. The extensive preplanning also allowed for easier rectification of issues associated with the engineer's adjustment to pile lengths. The GC also had a lot of work to do to remove the significant obstructions property owners had backfilled with over the decades.  
Lastly, due to TerraCana's utilization of an excavator mounted vibratory pile driver, minimal space was required for the pile installation and fewer shudows were required by the rail company that if a crane had been utilized. 
Specifications
No. of Sheet Piles: 1556
No. of Pipe Piles: 21
Pile Type: 12-3/4" Pipe with Double Helix
Application: Commercial/Manufacturing
Location: Queens Reach BC, Canada
PIPE & SHEET PILE FOUNDATION FOR DYKE AT QUEENS REACH BC CANADA