Helical Pile Supported Retaining Wall West Vancouver
Retaining Wall Project
A home located on a steep slope in West Vancouver had a retaining wall at the rear of the house. Since the wall had a foundation of fill, it was beginning to fail and threaten the foundation of the home. TerraCana custom developed a solution that worked with the site limitations and specifications, implementing a Helical Pile Supported Retaining Wall. This innovative approach offered stability on the sloped terrain, efficiently reinforcing the wall and protecting the home's foundation.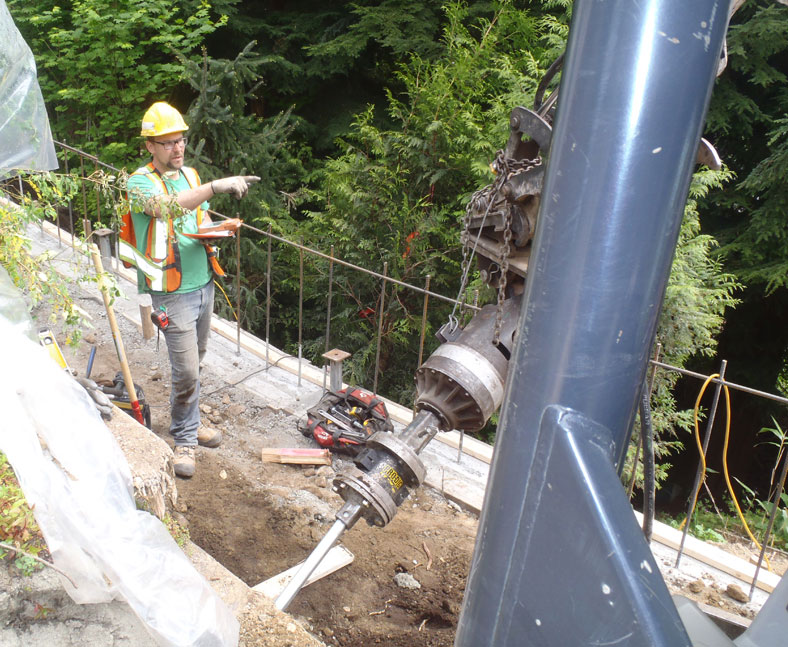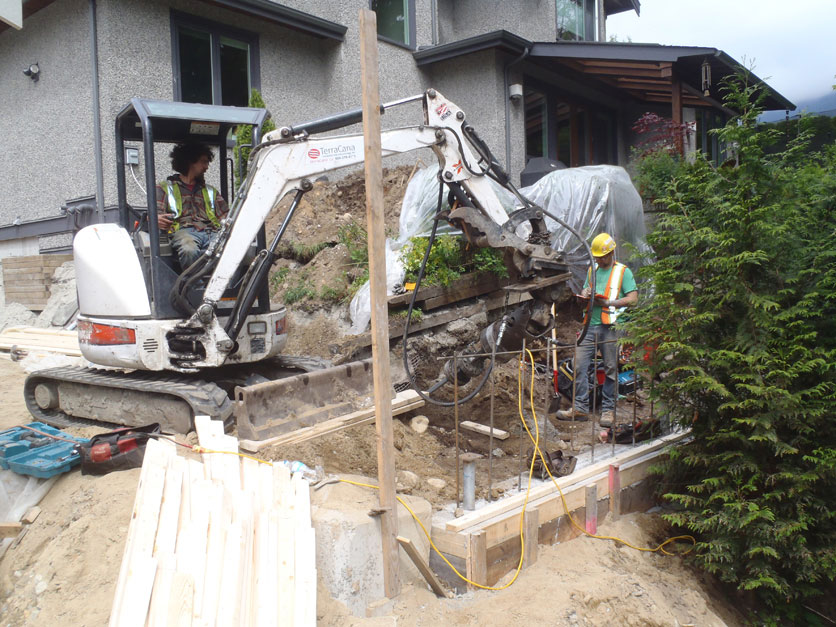 Challenges
Access to the site was through a narrow lane at the side of the property which limited the size of equipment that we could move into the work area. TerraCana also needed to ensure continuous support for the house during construction after taking out the old wall.
Solution
TerraCana installed a temporary wall and then replaced the existing structure with a pile-supported retaining wall. Our solution used compression helical piles, tieback helical piles, and cast-in-place concrete. Using helical piles instead of fill provides a foundation that is resistant to weathering and erosion. This design resulted in a retaining wall that our client can be confident in for long-term stability.
Specifications
No. of Piles: 5 compression, 4 tension
Pile Type:  Small Diameter Helical Pipe Pile
3.5″ diameter and 0.300″ wall thickness compression piles and 1.5″ square shaft tieback anchors