Client: Billingsley Construction Ltd.
Location: Vancouver, BC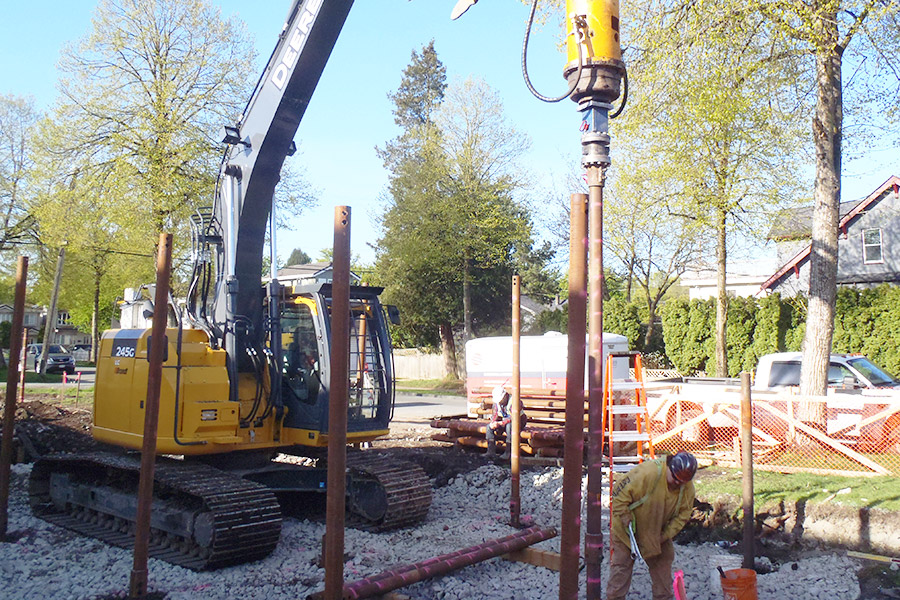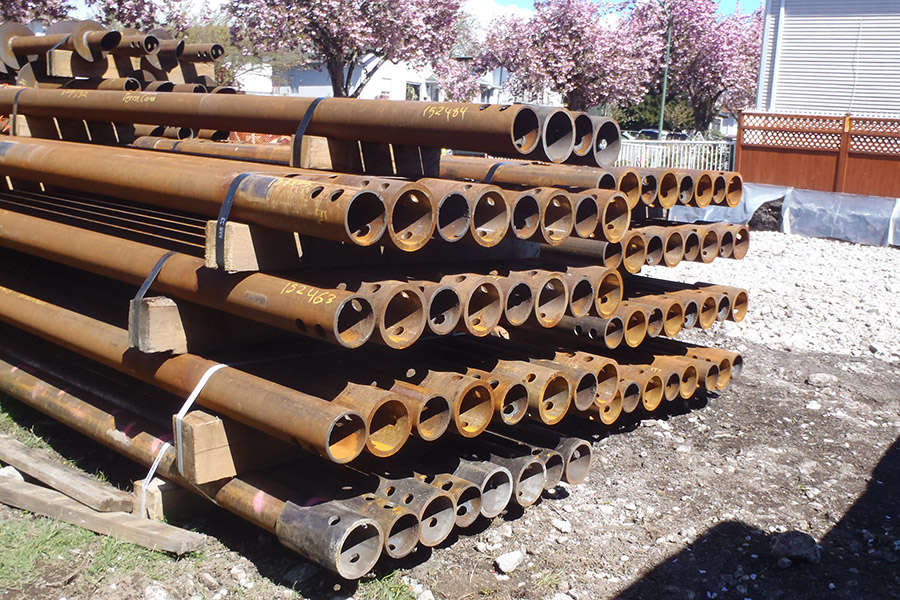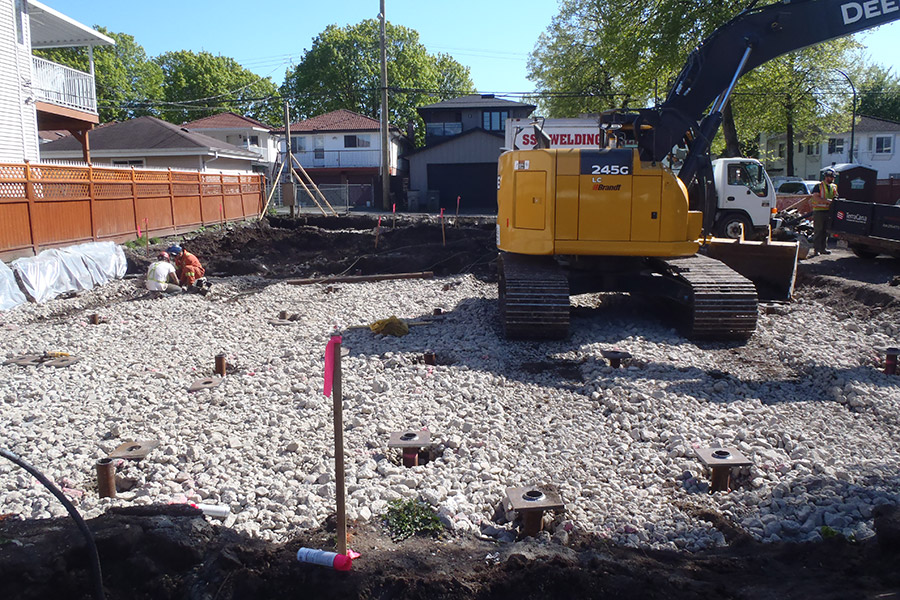 Project
A developer wanted to build a new duplex in Vancouver. The soils investigation revealed that the property was over a peat bog. When peat bogs decompose over time, the structures above begin to sink. Carefully designed foundation reinforcement can prevent this and guarantee a long-lasting structure.
Challenges
The project site was in a dense neighbourhood which meant that construction could have damaged neighbouring buildins. TerraCana limited the noise and vibrations associated with conventional drilling to avoid disrupting the neighbourhood.
Solution
TerraCana installed 46 piles over the course of four days to match the developers timeline. There were no safety incidents and the resulting foundation is a structure that the developer can rely on.
Specifications
No. of Piles: 46
Pile Type: Small Diameter Pipe Helical Pile: 4.5" diameter, 0.250" wall thickness installed to a depth of 40'.
Load: 55 Kips Ultimate in Compression
Application: Residential New Construction